Whether big or small, essential for cooking a meal, or necessary for a fun experience with friends, kitchen appliances and accessories help you complete your daily tasks with ease. I will make it for you. But not all kitchen appliances are created equal. Before you spend a fortune on a new soda machine that turns water into gold, let us help you decide. what do you have, What's out there and what's actually worth the money For your next kitchen remodel.
What are trending kitchen appliances?
In recent years, we have seen major changes in the culinary world, with innovative gadgets and appliances being introduced into the kitchen. These modern marvels not only simplify our lives, but they also help us create delicious meals with ease. We decided to simplify things for all of you and discuss the appliance trends that could revolutionize our cooking experience.
The latest fad: stainless steel appliances
Watching home remodeling and homebuying shows shows that stainless steel appliances have become a top priority among homeowners and designers alike. The trend is nothing new as stainless steel appliances have been around for years, but they are now considered a must-have for most homeowners.
The question is, are stainless steel appliances really that much better than black and white appliances? The answer can be difficult and depends a lot on your kitchen priorities. When it comes to functionality, regular white and black appliances perform just as well as stainless steel, but newer models usually outperform older ones. The exterior of stainless steel appliances is more robust than older models covered with laminate or acrylic surfaces. This means the rust found on old white stoves won't happen to your stainless steel stove. In addition, white or light-colored appliances tend to get dirty with daily use, but stainless steel appliances do not have this problem.
However, they are noticeably more expensive than other finishes, and appearance alone may not be a sufficient consideration to shell out a fortune on these beauties. They are also difficult to maintain and can cause permanent damage if cleaned improperly. So, if you have stainless steel appliances or plan to buy one for your kitchen, be sure to check out our blog How to Clean Stainless Appliances. Whichever you choose, this is one trend that we expect to continue.
Passé: expensive drink maker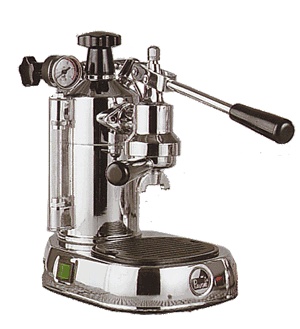 Photo from Pinterest.com
Expensive and specialized drink machines have made their way into the mainstream market in earnest. You'll see infomercials for expensive soda machines, coffee and cappuccino makers boasting barista-quality drinks, and smoothie machines that can grind meat.
But are these trendy products really worth the price and space they take up in your kitchen? Sure, expensive drink makers are a lot of fun and great for parties, but after a little use, you're left with a bulky kitchen item that takes up much-needed countertop and cabinet space. Truth be told, few things taste better than a simple, well-made cup of coffee. If you're looking for something special, you'll probably go out looking for it. This fad will not last long. When the fad goes away, you don't want to be left with a kitchen full of expensive parts that you'll never use again.
Cost effective custom storage solution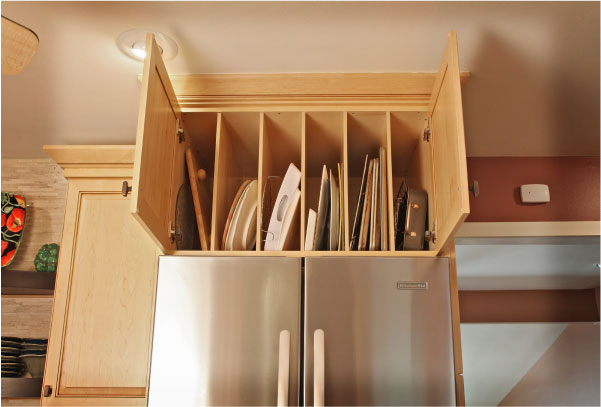 While we may not be able to include storage solutions as part of our kitchen appliances, we actually use storage in a very similar way in our daily lives. Where you store your appliances is just as important as the appliances themselves.
Organization never goes out of style. Having enough space to store all your appliances and accessories is an important feature of a well-functioning kitchen. With all the DIY storage and organization tools available online, it might seem like a no-brainer to visit your local craft store and tweak a few things to make your kitchen easier for you and your family. not. However, these organizational tricks are short-lived and usually seem haphazard and haphazard.
Purchasing custom storage solutions always proves to be good value for money as they are designed for your kitchen space and how you use it. Whether you're looking for a more efficient way to organize your pots and pans with the roll-out pot drawer, trying to organize your spices with the pull-out spice rack, or want to make the most of your corner space, the lazy Susan, custom storage solutions are the best way to organize your kitchen.
Looking for a kitchen remodel that keeps up with current trends? Contact Kitchen Magic!
If you're interested in quality upgrades or want to incorporate kitchen appliance trends into your design, this is the place to be. We have the experience and expertise to handle any renovation, no matter the scope of the kitchen renovation. Call us at 866-525-7999. Let us show you what you can do to improve the functionality and style of your cooking area. No matter how unique your kitchen idea is, you can rely on us for thorough organization, quality workmanship and diligence.