See also: Build the Shiplap Fireplace tutorial easily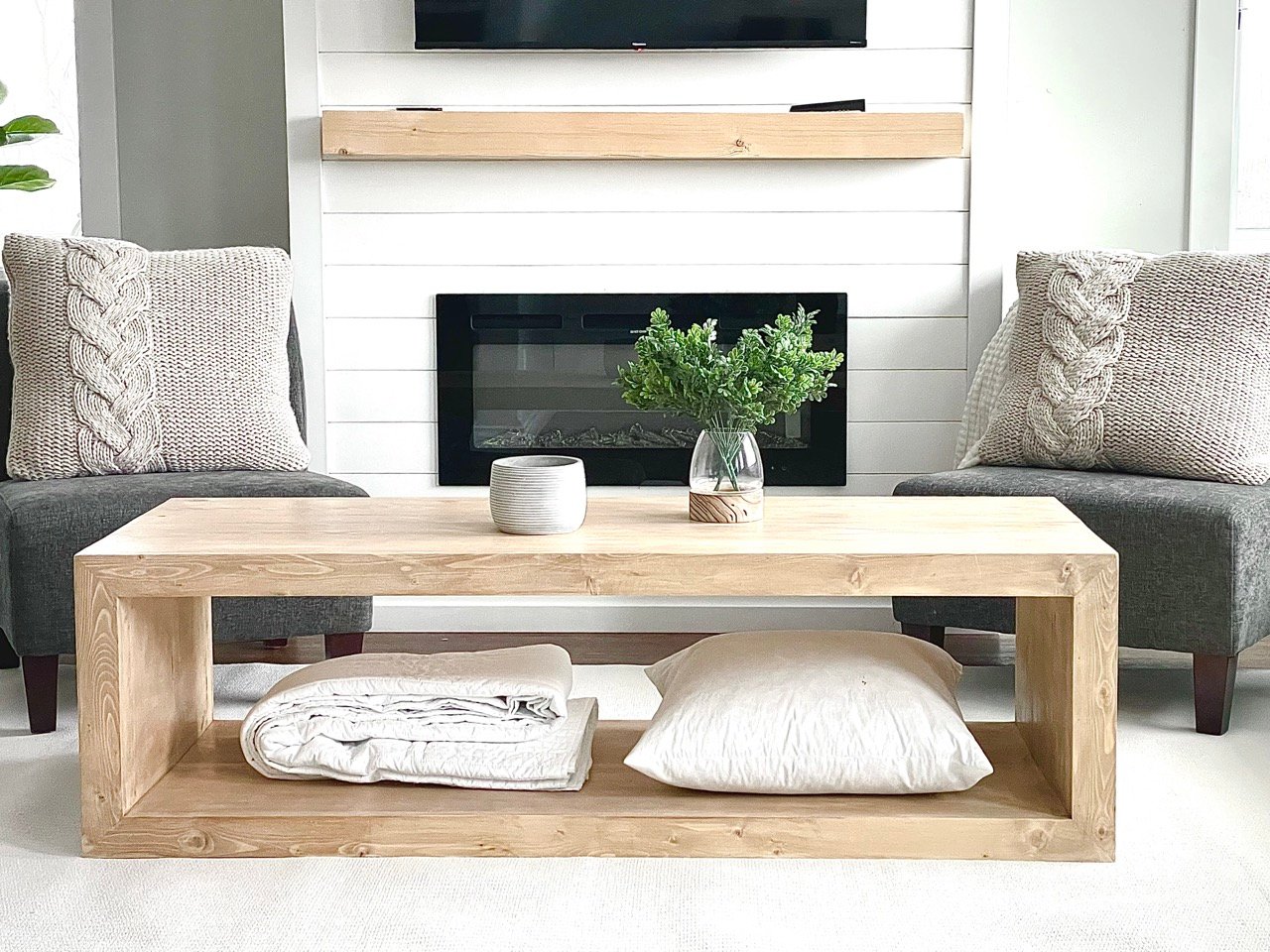 WHY I MADE THIS COFFEE TABLE
I made a similarly styled console table here and a 52 inch version here (pictured below). had To create a matching coffee table.
This whole collection is so beautiful!
Watch the console table assembly video
I didn't shoot the coffee table build, but I shot the matching console table build. The build steps are very similar. Watch that video –
how to make this coffee table
This coffee table was a challenge for me, but I enjoyed developing my skills and finally creating something that I am very proud of. don't try. This is an advanced project.
This is the lumber I started with. I ran the board through a table saw to create a squared edge, my 1×12 ended up being 11-1/8″ wide – making sure all his 1x12s were the same width please.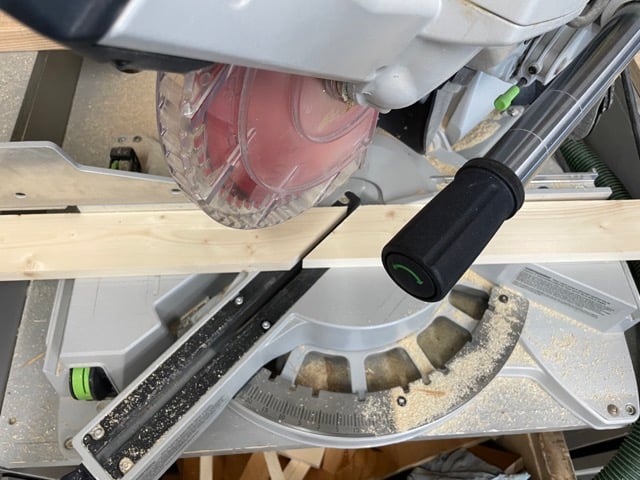 After testing the saw, I cut the face frame board first. I use a 10 inch sliding compound miter saw. This is the smallest saw I recommend. 12 inches is better.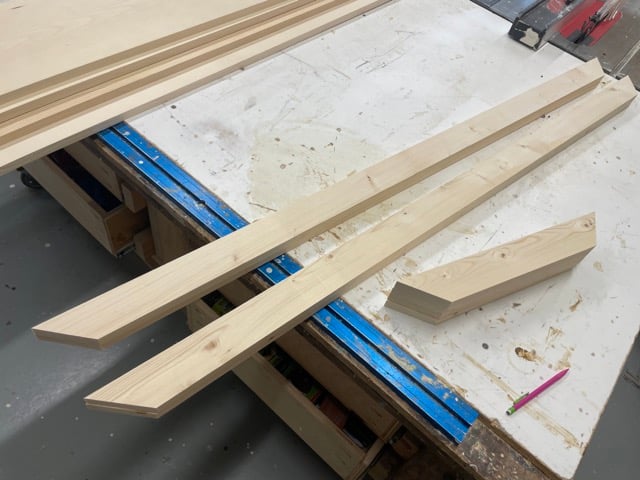 Here are the cut face frame parts.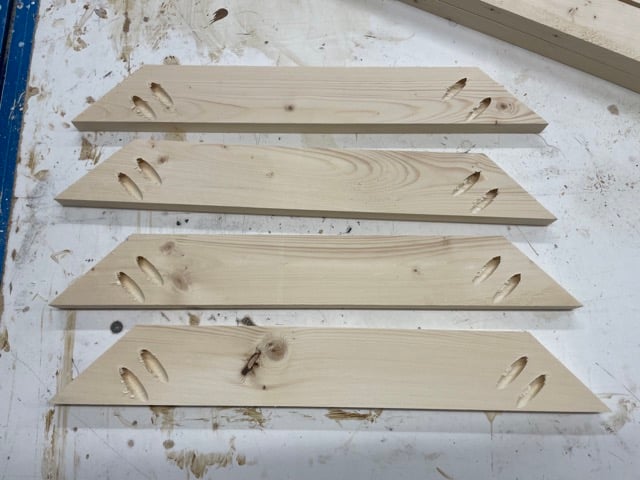 Next, I drilled a 3/4 inch pocket hole in the end of the short face frame board. Care was taken not to show any pocket holes on the side edges of the face frame board.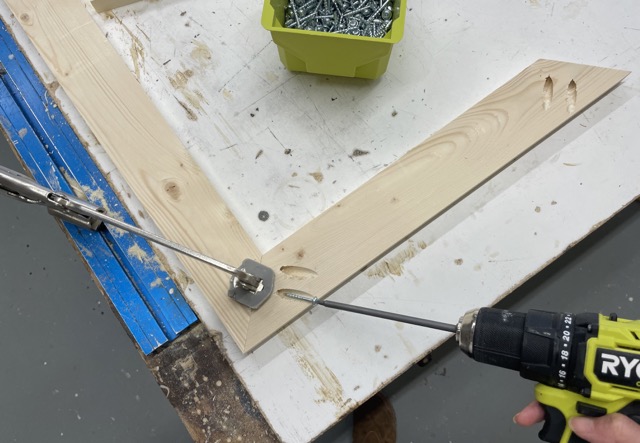 Then secure the face frame board and attach it with 1-1/4 inch pocket hole screws.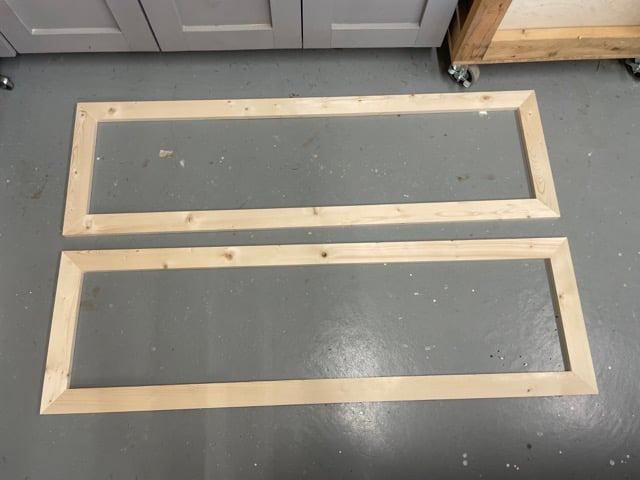 The two face frames must match exactly.
Now it's 1×12.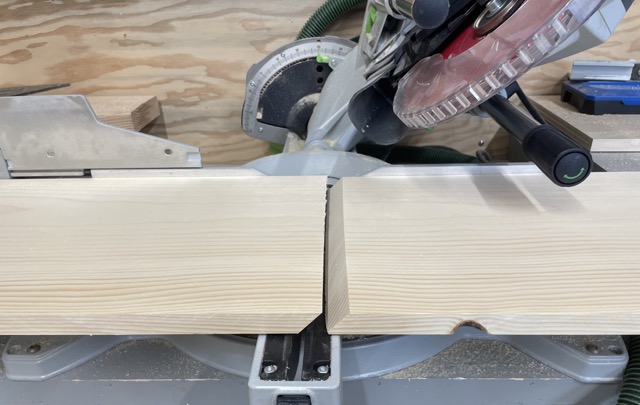 It was really a challenge to do a 45 degree bevel cut with a saw. Double check your cut to make sure it's straight all the way through.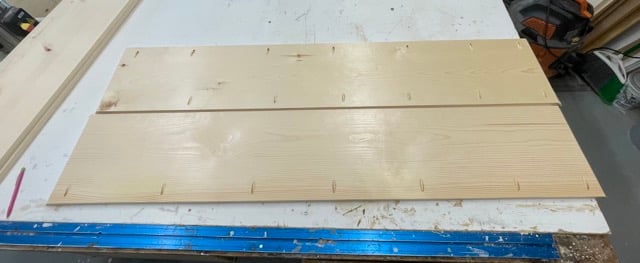 Here are the top two. I drilled pocket holes for attaching the two pieces together and another for attaching to the face frame.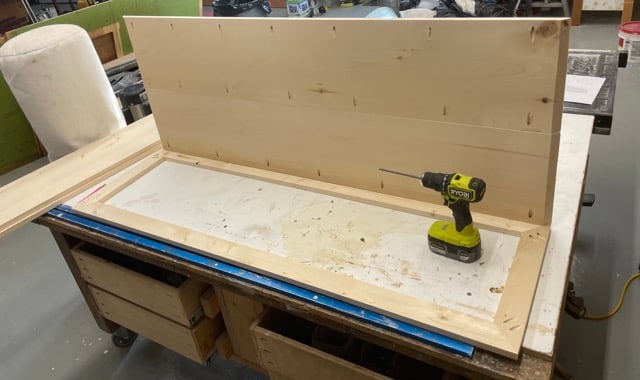 After joining the two 1×12 pieces together, I attached them to one of the face frames.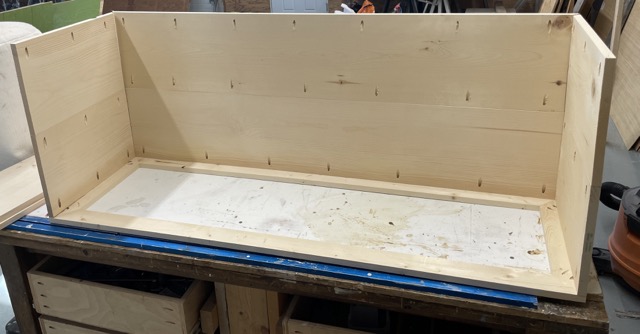 I then repeated these steps for the two side panels.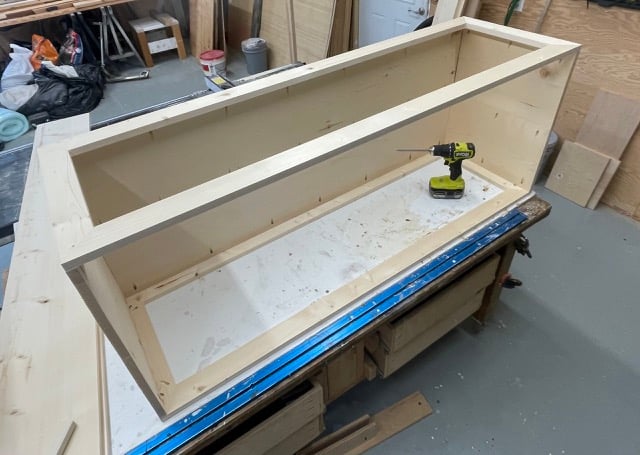 Then attach the second face frame.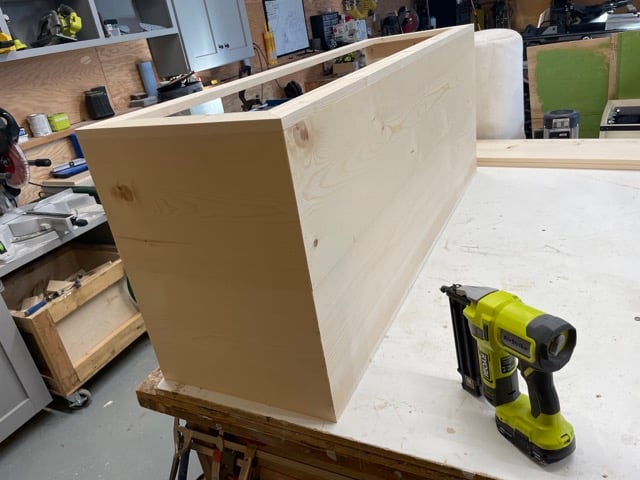 For the corners, I used 1-1/4 inch straight nails.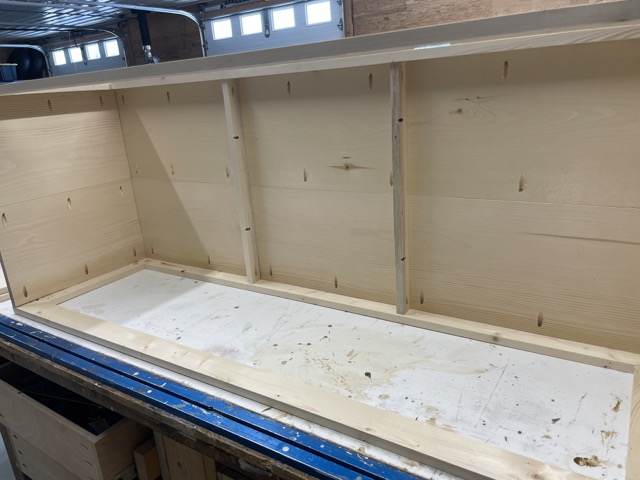 I added a 1×2 support to the underside of the top (and later the bottom shelf) to help support the center of the coffee table.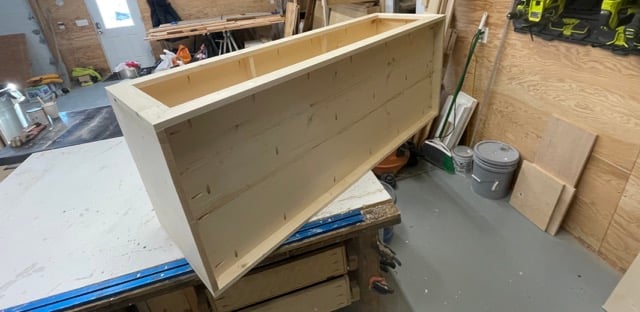 Next, cut off the bottom piece, attach it together, then snap it inside the two face frames and attach it to your coffee table.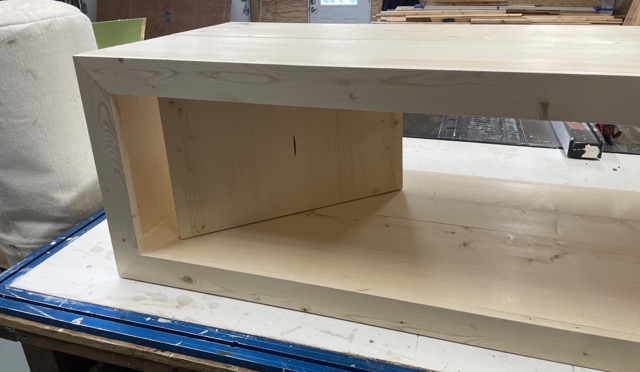 The inner pieces are 1x12s pockets that are drilled together and secured.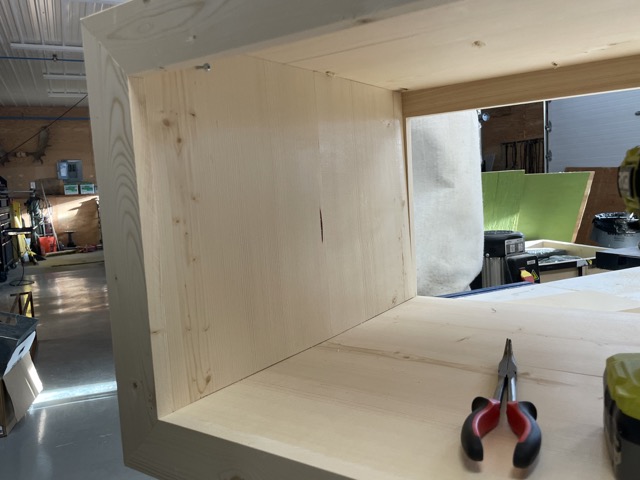 When setting the panel, I had to use a screw to pull it back into place (see screw on top left). Then I removed the screws.
I nailed the inner panels with 1-1/4 inch nails.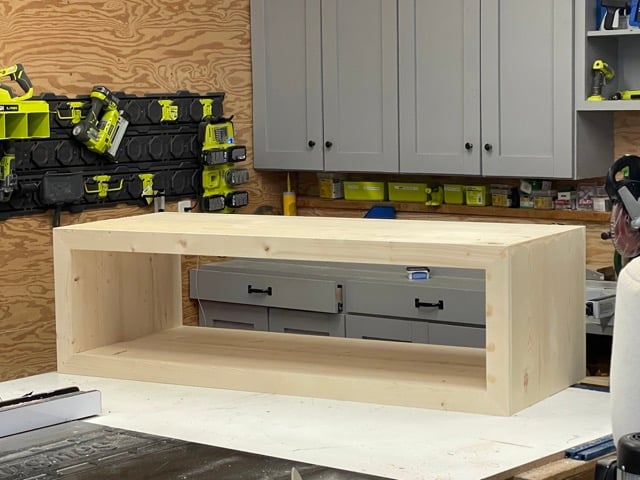 Construction completed!
This took about 3 hours.
I filled some nail holes with wood filler. I also filled in the corners where there were small gaps.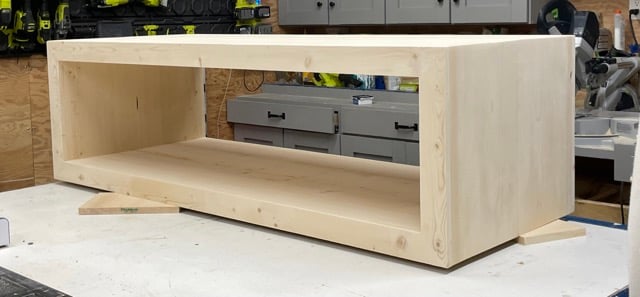 Then sand the wood with 120-grit sandpaper.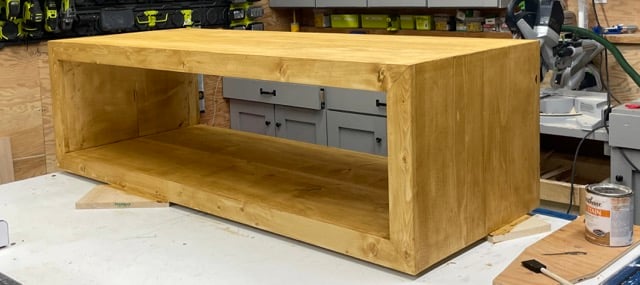 The entire project was dyed with Varathane 'Golden Oak'. It wasn't right…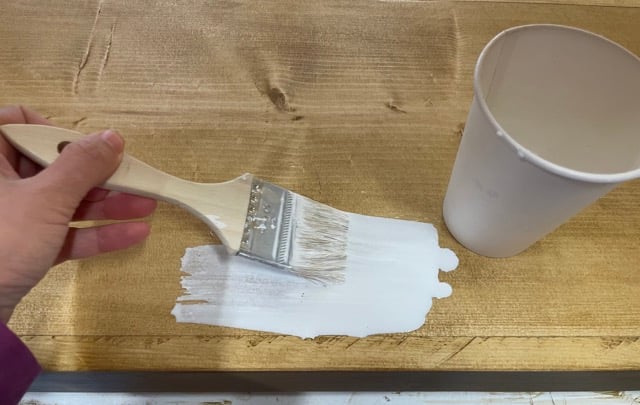 So I added a layer of watered down white paint.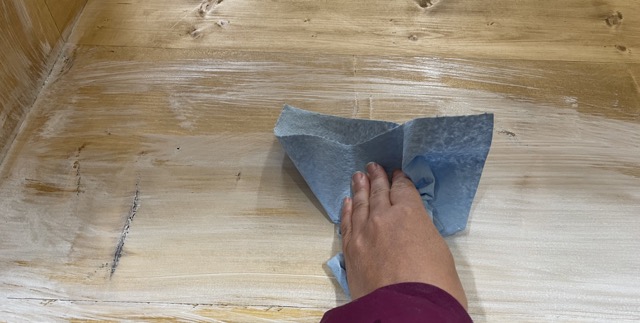 Wipe off with a very thin layer. It's getting better!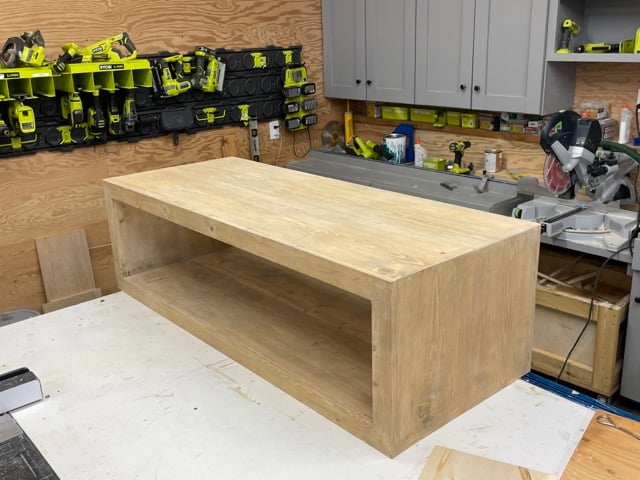 We added a layer of clear polyurethane to protect the finish and wipe clean.
This coffee table wasn't easy to build, but it was worth it!! I ended up spending about 8 hours and $150 on lumber. It's gorgeous and I'm so proud to have taken on such an amazing project.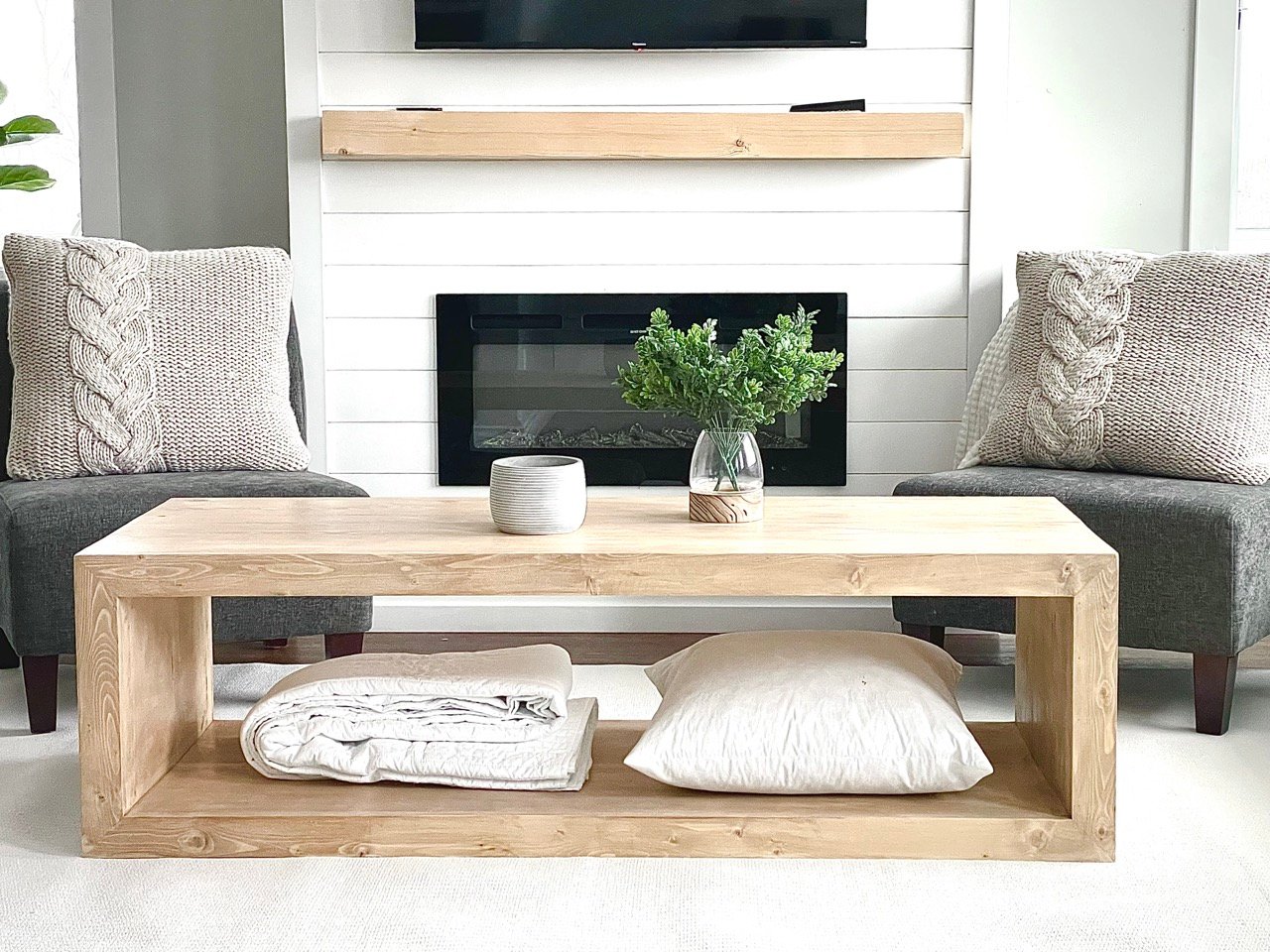 Free plan to build this coffee table
Here are the free plans to build this coffee table: Please send me a picture when you make it. I love seeing your work!