Hello everyone! I have just been there in 2023 Southeastern Designer Showhouse Featured by Atlanta Homes & Lifestyle Magazine. This annual event is always fun, just like the holiday version of the Christmas season. I hope you enjoy your tour with me today. Also, if you live locally, I would appreciate it if you could consider going directly to the showhouse. There you can find ticket information and the days and hours of operation of the house.
The house is right off W. Wesley Rd. It's in Atlanta, so there's a shuttle bus nearby that takes you to the showhouse. This 8,500-square-foot custom-built estate on Normandy Drive is the latest project by builder and developer Benecki, architects William T. Baker & Associates, landscape architect Landplus, and interior spec designer Source is.
First of all, the inside of the house is architecturally outstanding, with curves and arches throughout, and lots of windows and doors throughout the house. What a wonderful house! Design-wise, most designers have opted for a more modern aesthetic, and I know most of my readers won't like it, but browse with an open mind about the beauty of homes, not just furniture. please give me. From a designer's perspective, it may not be my favorite house ever, but it was stunning and a pleasure to tour. fun!
This year's beneficiary is Camp Twin Lakes.
The transitional home and overall design aesthetic is streamlined modern with influences from Art Deco and Art Nouveau. Featuring gold, burgundy and deep purple hues, the Venetian stucco finish and French oak hardwood floors add a touch of luxury. I've definitely noticed an Art Deco influence in every interior door I've shown in close-up several times.
Enjoy this stunning home near Buckhead, Georgia.
Impressive and grand entrance features curved glass and iron doors.
Looking out from inside.
foyer floor
Below we list all the designers and their rooms.
Foyer and study:
Kelly Wolf Anthony, Wolf Design Group.Ltd.
Notice the art deco door design here.
dining room:
Whitney Ray, Wyeth Ray's interior.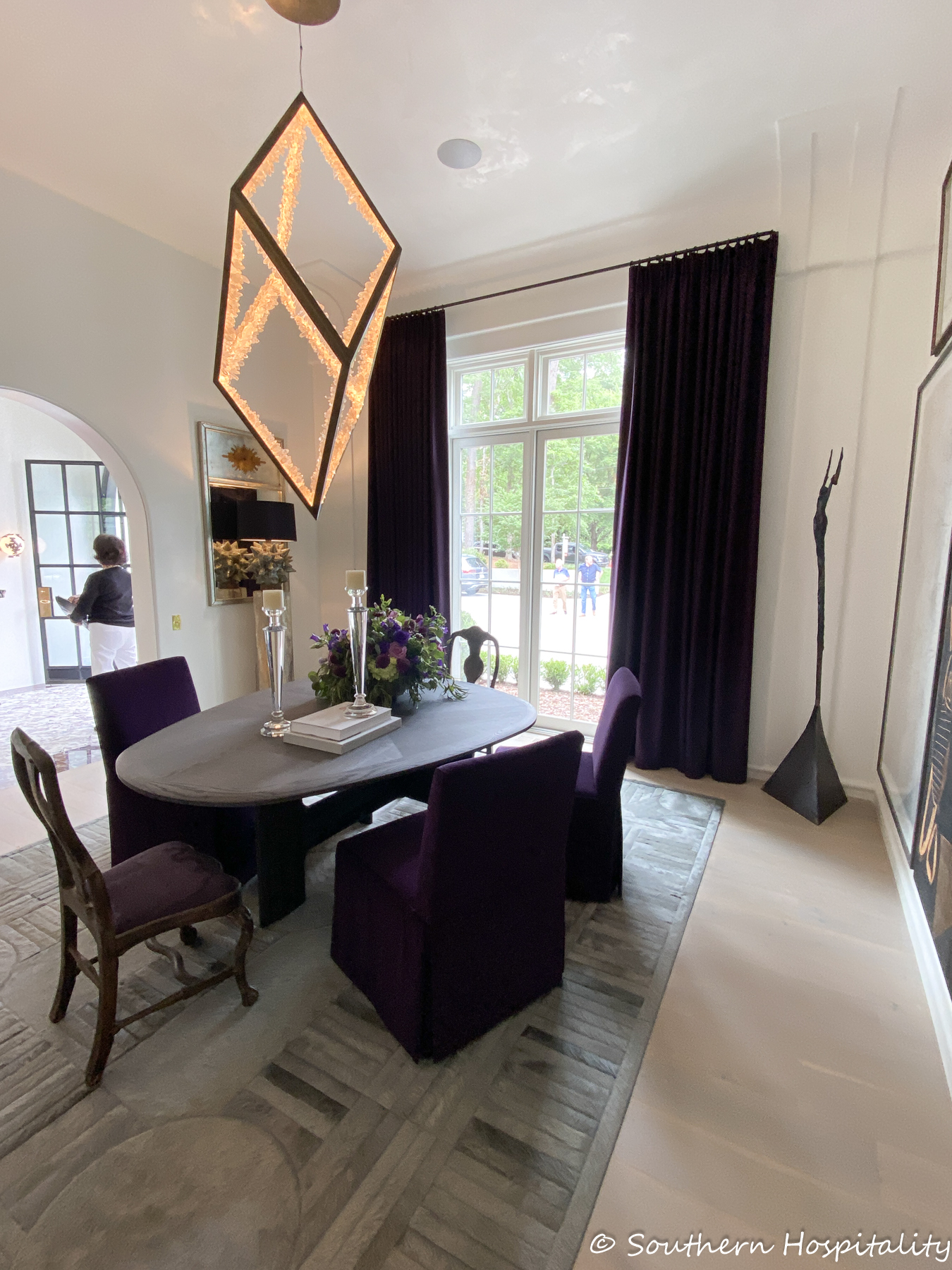 Kitchen and butler's pantry:
Natalia Makarova, Karpaty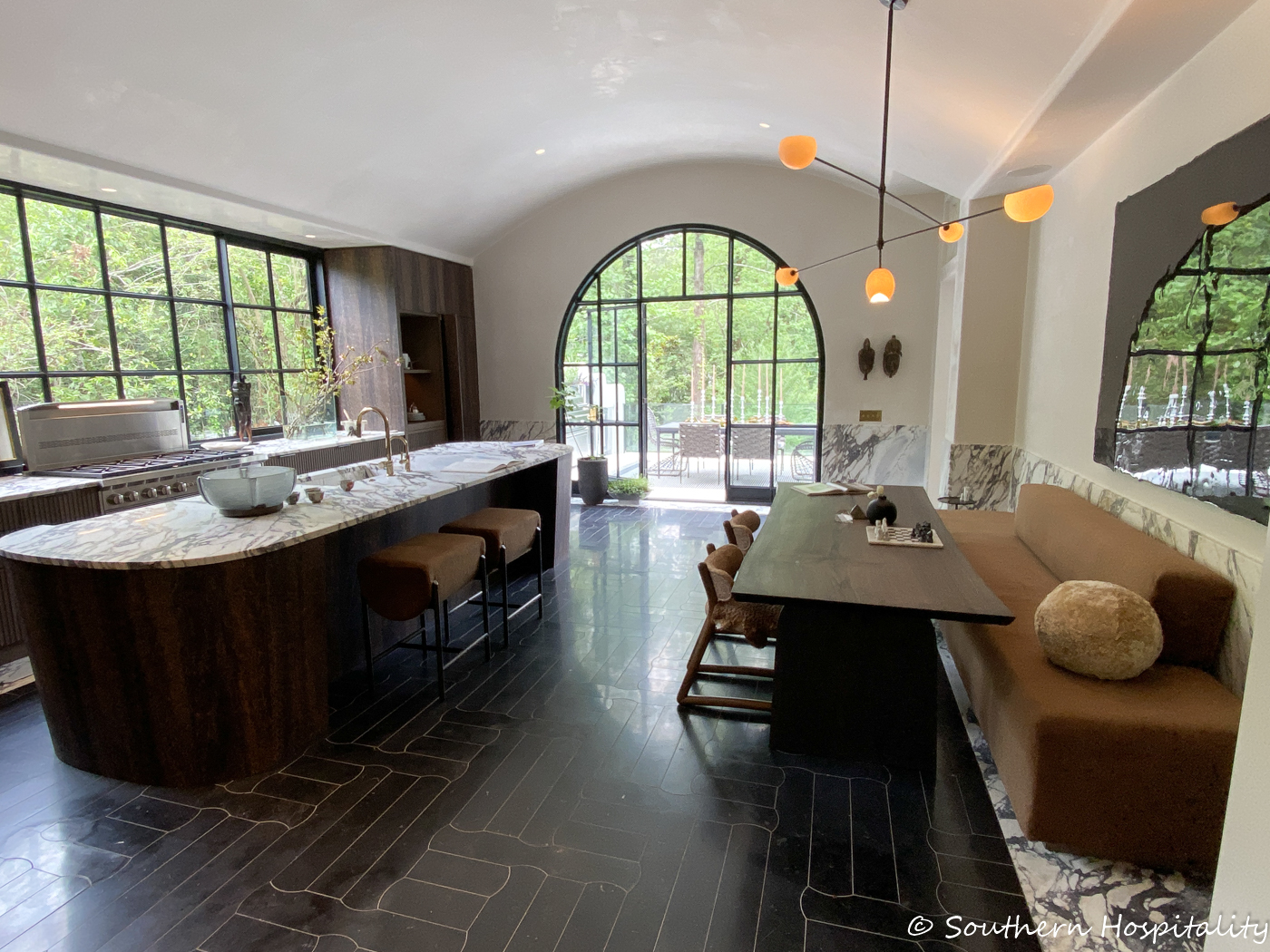 I love how this brass and glass hanging shelf looks great.
Mudroom, laundry and desk space:
Katy Kirby, Katy Kirby Interiors
Notice the wall tiles that wrap up to the ceiling. Very unexpected, but beautiful.
Upper Terrace and Pool Deck:
Shelby Adamson, Little Black Fox
salon:
Michael Habersey, Michael Habersey Designs
Master bedroom:
melanie turner, melanie turner interior
Primary Bathroom / His and Hers Closet / Formal Powder Room
sauce
Staircase hall, 2nd floor laundry room, linen room
Evan Millard, Millard
2nd floor TV room and hall:
Michelle Johnson, Michelle Johnson Design
Bedroom and bathroom 2:
Sarah Hillary, Sarah Hillary Interior Design
Bedroom & Bath #4:
Sande Beck, Sande Beck Design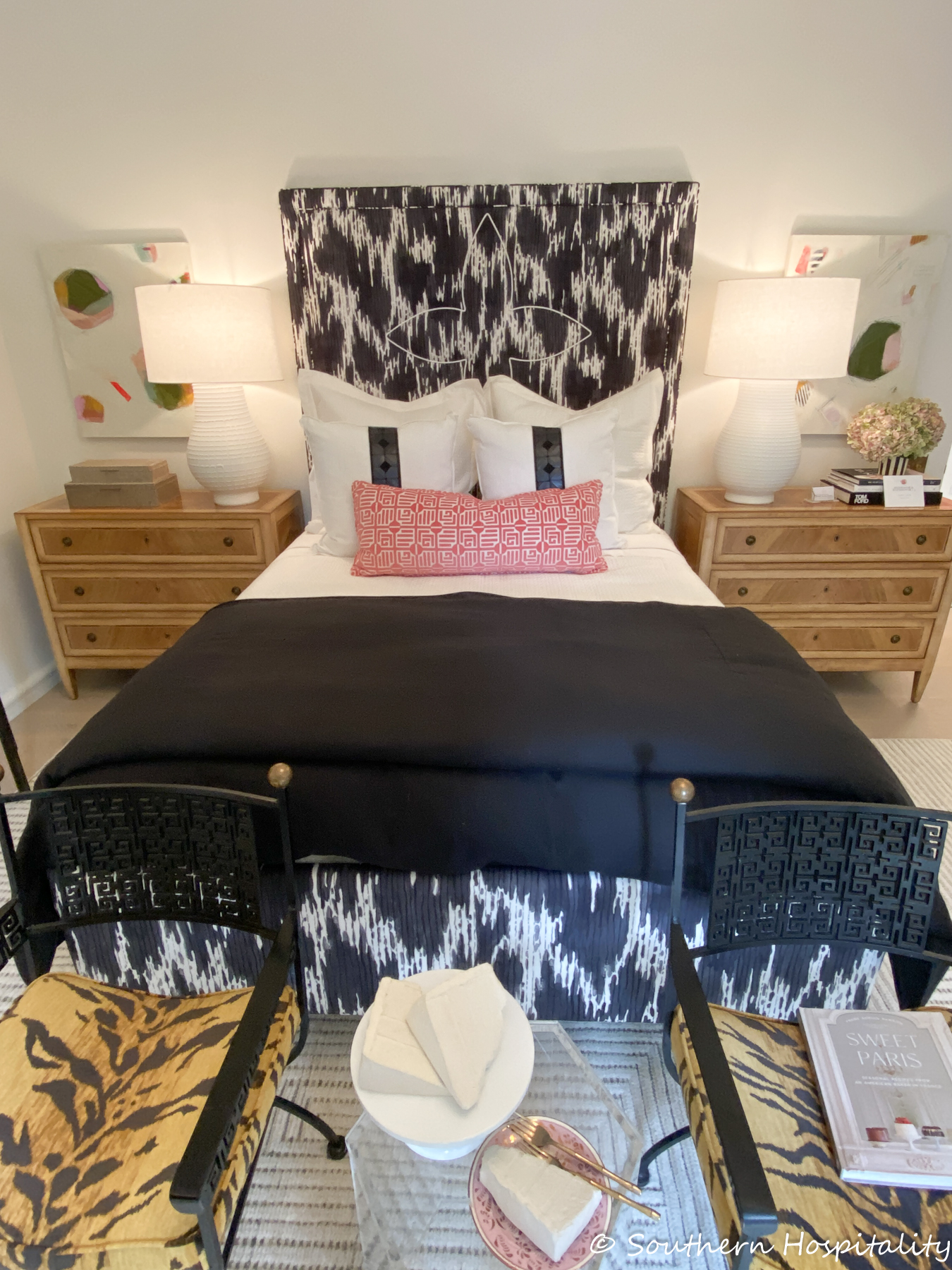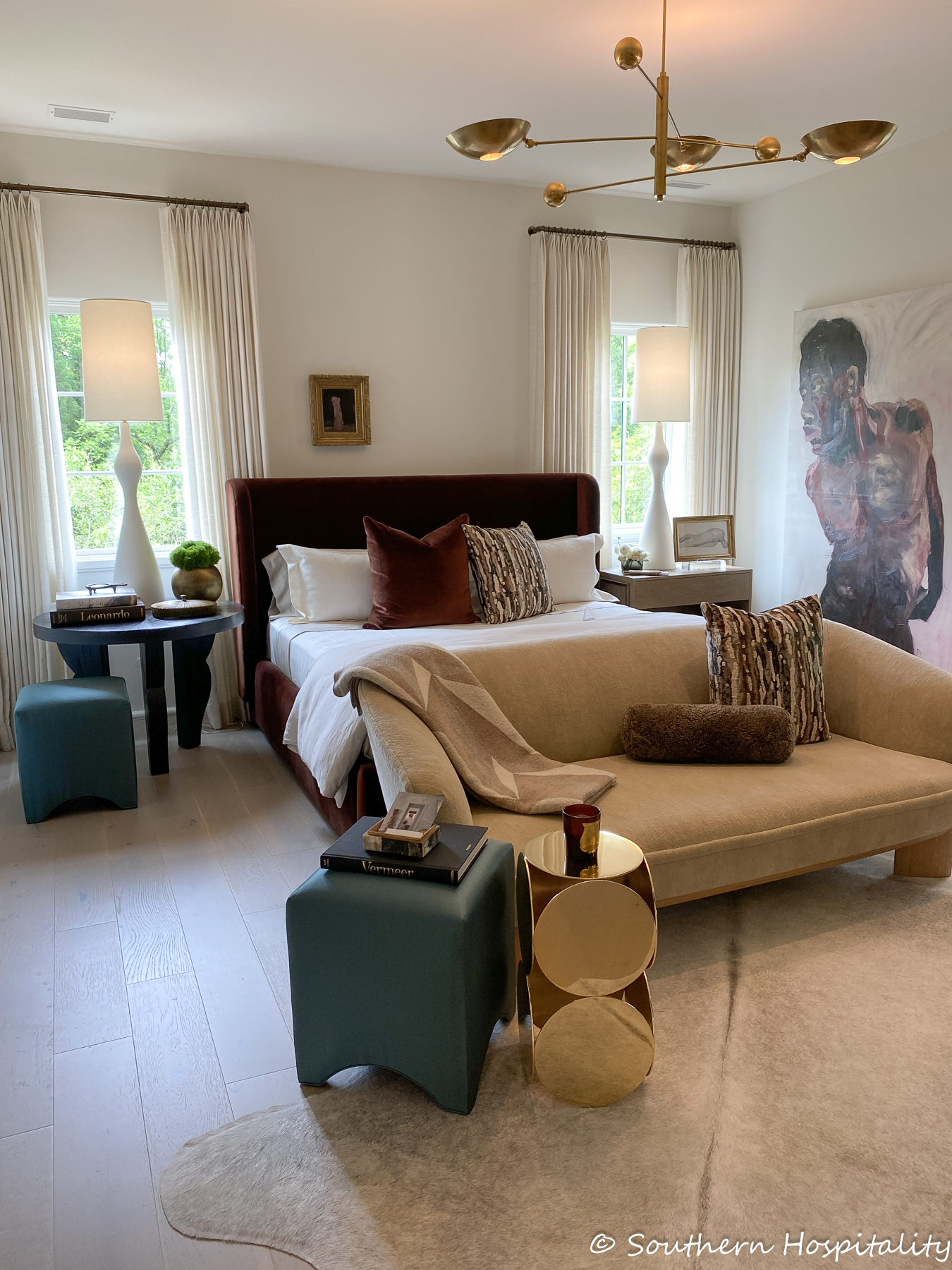 Bedroom and bathroom #5:
Andre Jordan Hilton, Interior of Jordan Hilton
Junior Primary Bedroom and Bath:
Woody Yeoman, Mrs Howard
I confess, this is my favorite room in the house!
Lower level of the terrace
Bar & Wine Room:
sauce
Notice the mirror looking through the wine room to the other side.
Lower lounge:
Jessica Kane Burton, J. Kathryn Interior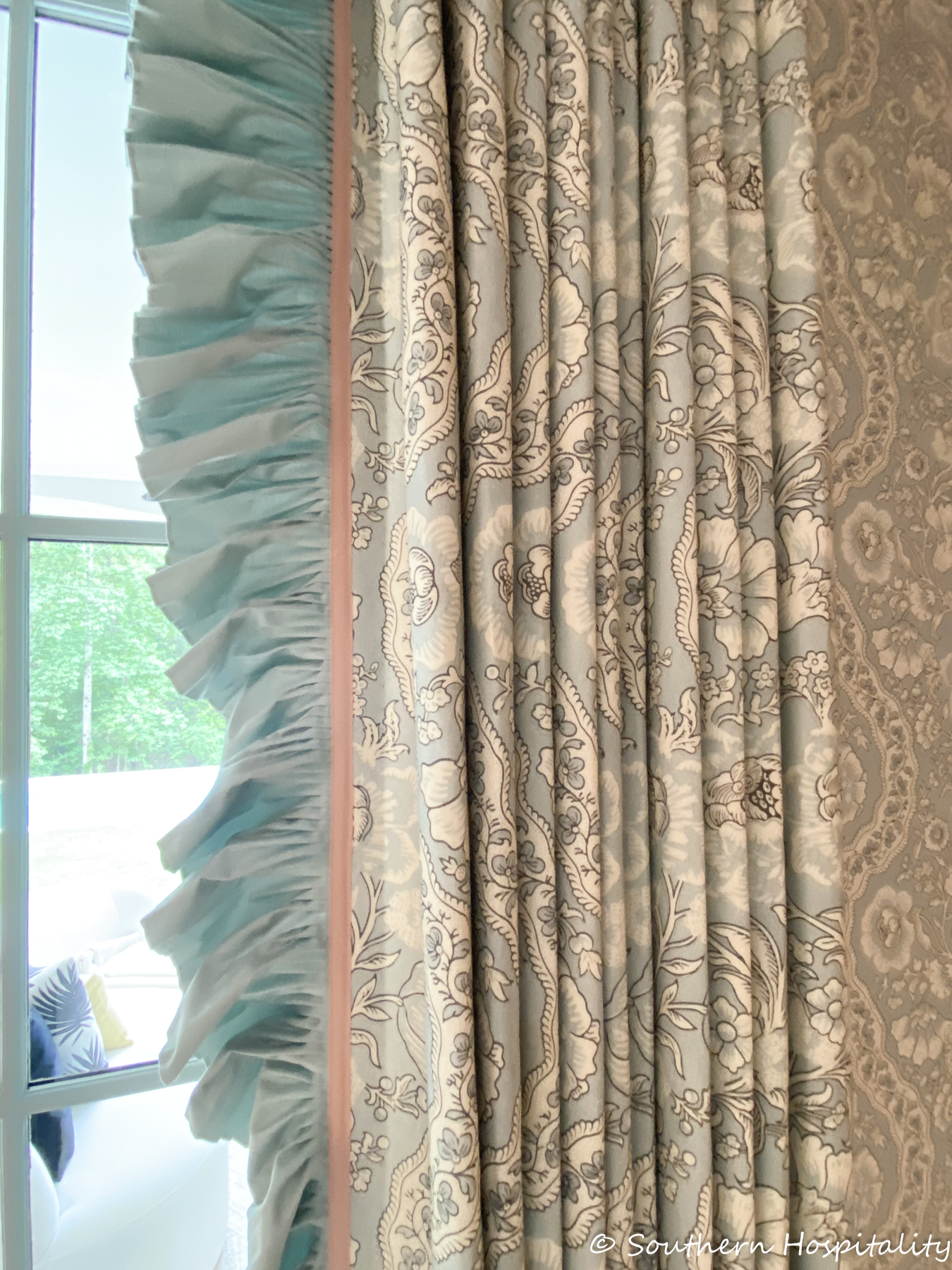 Game room:
Elizabeth McKay, Venture Games
Home theater:
Marie Cloud, Indigo Pruitt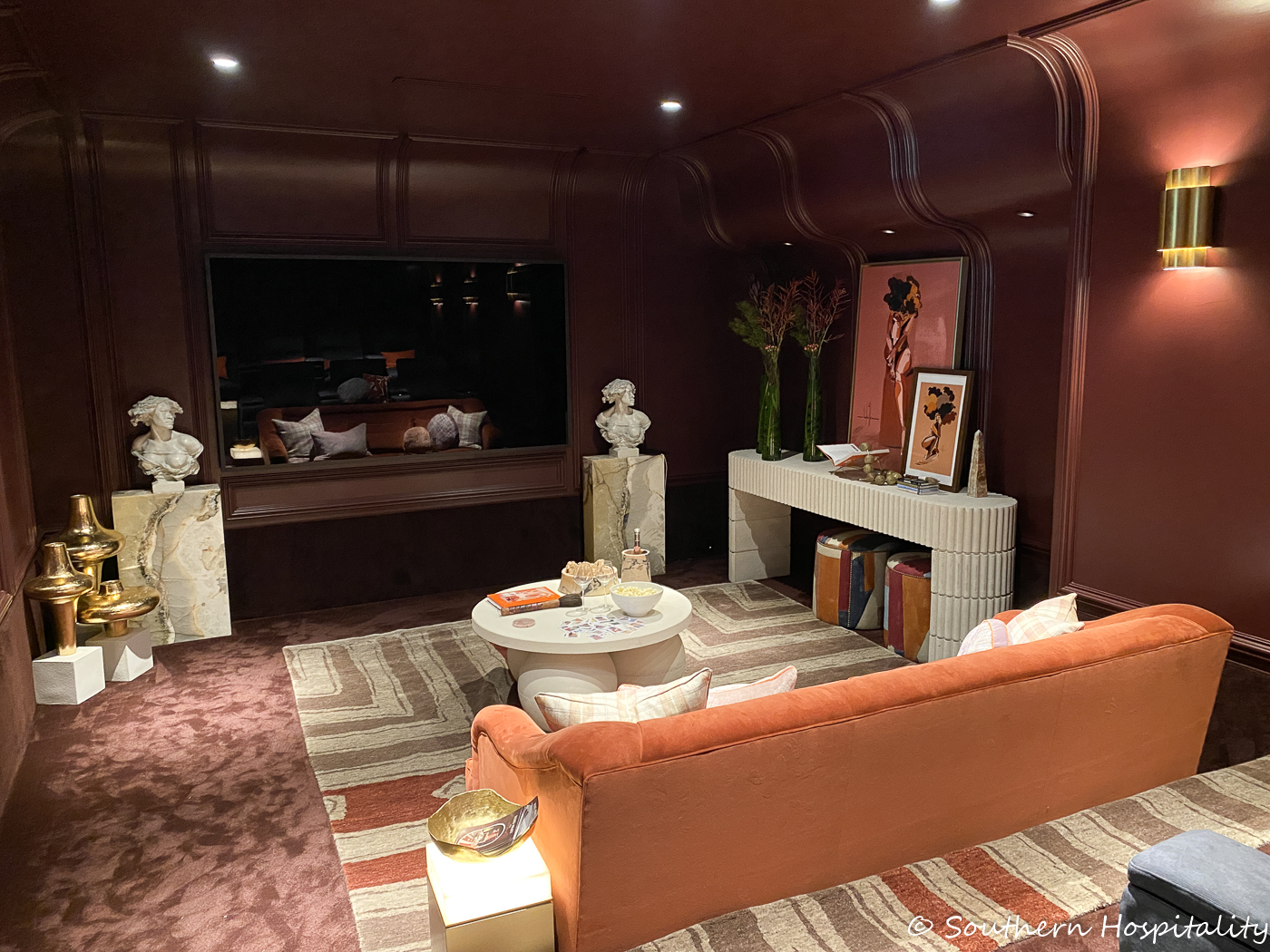 Patio below:
Kit Castaldo, Kit Castaldo Design
We hope you enjoy this year's tour of the Southeastern Designer Showhouse. And I will always be reminded that these homes are the culmination of designers who have come together for a common cause and philanthropic cause, and that they have put so much effort and effort into showcasing homes like this. size. So applaud the effort to make the design and execution successful, even if it's not your particular aesthetic. I know how much work has been put into these homes and it is truly an epic effort to achieve! The tour was fun and it was so much fun to see this amazing home in person.
Related
Don't miss the post and join my list!