Summer is around the corner, so welcome different bathroom trends. This summer's leading bathroom decor focuses on our health and vitality. Learn about cost-effective and easy ways to transform your bathroom, cloakroom, and ensuite bathroom decor.
We can expect a significant increase in the number of people who treat their bathrooms as their own private sanctuaries. I am heavily influenced by colors, patterns and accessories that lift my mood. The trend for summer 2023 is to breathe new life into pops of color and home spaces.
your homemade bathroom spa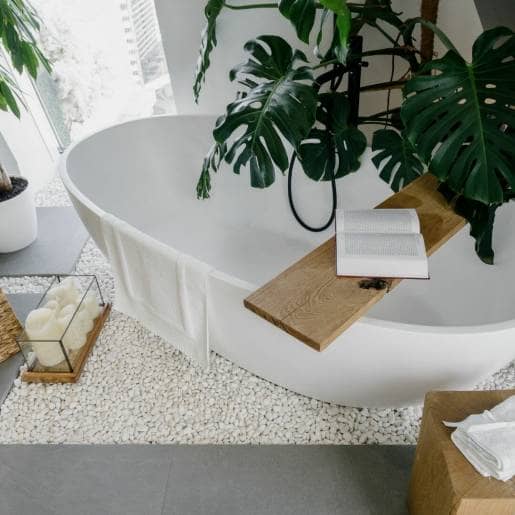 Wellness spaces are very popular this year, with personal wellness at the top of the agenda for many, and this summer the emphasis is on the bathroom as a place of relaxation.
A spa-like bathroom combines beauty, luxury functionality, and calming ambiance to create a tranquil haven in your home. Think freestanding baths, soft pastels and neutral bathroom furniture. It offers comfort and a color palette that is calming and uplifting.
The bathroom of summer 2023 is a retreat where you can pamper yourself and escape the stresses of everyday life. To create a relaxing atmosphere, bring into your bathroom accessories that help you relax, such as scented candles, bath books, your favorite body care products, and soothing music.
Uplifting bathroom plants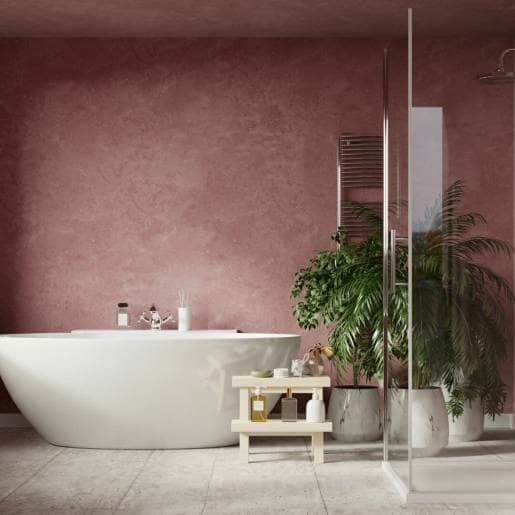 Combined with positive well-being themes, uplifting houseplants can be an important feature for improving the feng shui of your bathroom space. Aloe vera is a popular plant known for its medicinal properties. Aloe vera is not only beautiful to look at, but it also has health benefits such as purifying the air and improving indoor air quality.
Spider plants are also great air purifiers that remove toxins like formaldehyde and xylene, allowing you to breathe cleaner air.
For larger spaces, place oversized ornamental pots and stools in empty corners to enhance plants and make a statement. For smaller bathrooms, choose wall-mounted planters or shelf displays to save space.
stick to bathroom tiles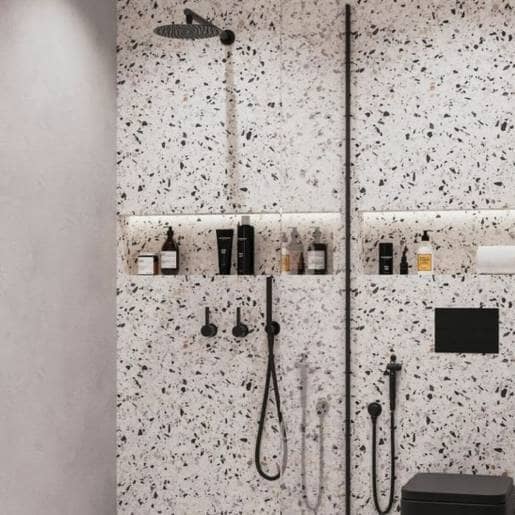 Photo by amzn.to
Stick-on vinyl tiles have become a huge buzz on TikTok, with more than 27,000 hashtag views in the past seven days alone, prompting people looking to temporarily redecorate their bathrooms for summer without the hassle. A great option for those who are
Retro terrazzo tiles are popular right now and are great for adding interest to a room through vibrant patterns and colors without overwhelming the space. The white background of the tiles helps maintain the light and airy feel you want in your bathroom.
Another small change to give this trend a modern twist is to pair it with matte black fixtures and fittings such as faucets and shower heads to show contrast and create a visually striking mix of new and old styles. The idea is to create a hybrid of the perfect interior.
functional wall in bathroom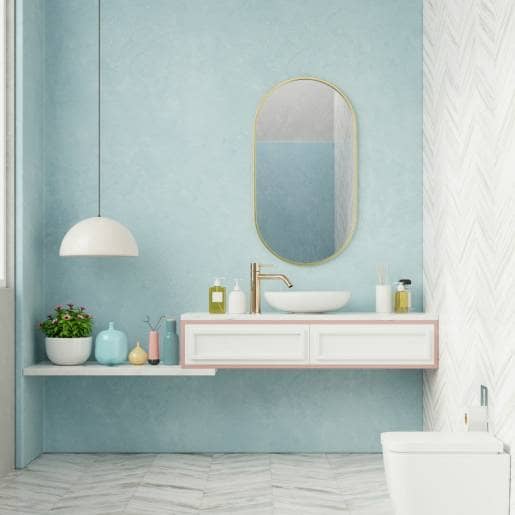 A feature wall is always a good idea when you want to make small changes that have a big impact on a room. Summer is likely to be the season of experimentation as bold colors like pinks, oranges and greens come to the forefront. Bathroom interior ideas.
Whether you want to create a focal point with tiles or a touch of paint, you can go for a ceiling-to-floor or half-and-half look when it comes to adding color to your space. Surprisingly, a ceiling-to-floor feature wall or corner is a great trick for creating the illusion of more space in a small bathroom, blurring out the tight lines and edges of the room. and works beautifully.
Rikki has a passion for interior design and an even greater passion for writing about it. When she's not writing about gorgeous bathroom decor, you'll find her discovering all the latest trends.