In the fast-paced world we live in, there is a growing appreciation for simplicity and minimalism in interior design. Minimalist furniture continues to play a key role in achieving a clean, uncluttered aesthetic while enhancing functionality. In this article, we explore the essence of minimalist furniture, its key elements, and how it can transform your living space into a modern, tranquil sanctuary.
Minimalist furniture can make a statement in its design by focusing on simplicity, clean lines and functionality. By stripping away unnecessary elements and adopting a less is more approach, minimalist furniture creates a sense of elegance and sophistication, allowing the design itself to become the focal point and have a strong visual impact.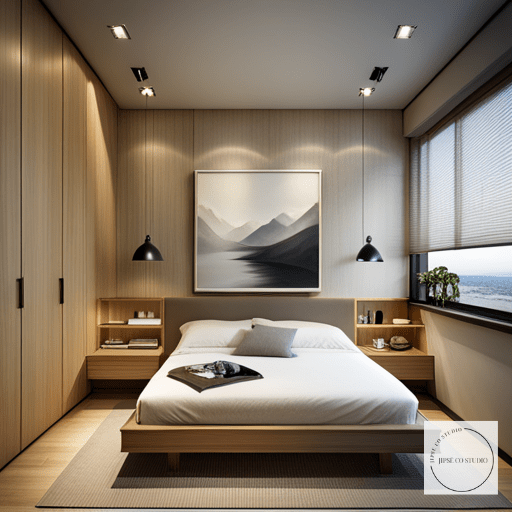 The timeless appeal of minimalism
Minimalism continues to be a popular furniture design aesthetic due to its ability to create a sleek and modern look that goes beyond trends. With clean lines, minimal decor, and an emphasis on functionality, this furniture trend offers a timeless appeal that can complement a variety of interior design styles.
Whether it's a contemporary, industrial or even traditional space, minimalism in furniture design can easily blend in and enhance the overall aesthetics. Its versatility and ability to create a sense of openness and simplicity make it the preferred choice for those seeking a sophisticated and uncluttered look for their home or office.
Additionally, design aesthetics have the ability to create a sense of calmness and simplicity in an increasingly chaotic and stressful world. Needless to say, minimalism and an emphasis on quality over quantity are matched by a growing desire for sustainable and thoughtful consumption. It is therefore an attractive option for those seeking a more conscious and purposeful way of life. Good examples of this are Danish, Scandinavian and even Japanese interior design.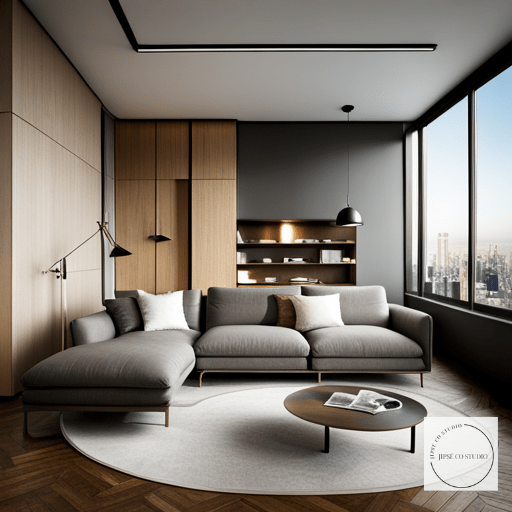 Incorporate minimalist furniture into your home
Incorporating minimalist furniture into your home can be a transformative experience. Start by decluttering and removing clutter to create a blank canvas to design your room. Focus on functionality by choosing furniture that is versatile and has ample storage options.
When choosing furniture, choose clean lines and simple silhouettes. Neutral colors like white, black and shades of gray work well in minimalist interiors. Incorporate natural materials such as wood and stone to add warmth and texture to the space.
Wear accessories sparingly and purposefully. Choose a few handpicked decorative items that enhance the overall beauty without compromising the simplicity of the design. It plays a key role in negative space, allowing furniture and key design elements to breathe.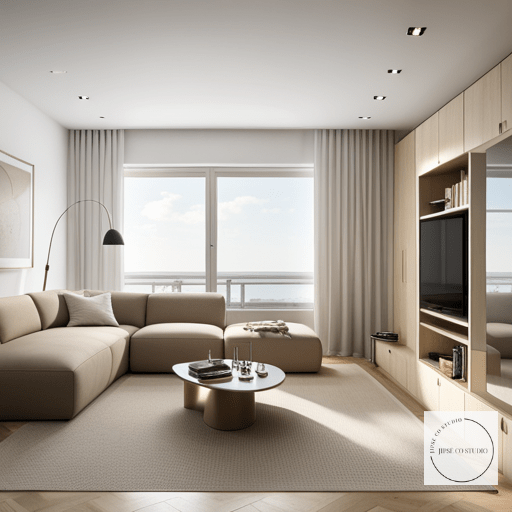 Furnish a minimalist room design: keep it simple and unified
To achieve a modern minimalist interior design, consider the following key elements of furniture:
Neutral color palette: Use neutral colors like white, gray, and earth tones to create a cohesive and calming atmosphere.
Clean lines and geometric shapes: Choose furniture with smooth lines and simple geometric shapes to create visual harmony.
Limited Accessory: Keep decorations to a minimum and focus on a few carefully selected items that complement the overall beauty.
Adequate Negative Space: Embrace the concept of negative space to allow furniture and key design elements to breathe and create a sense of openness.
The Importance of Minimal Furniture in Contemporary Design
Minimalist furniture is becoming increasingly popular in contemporary interior design, bringing a breath of fresh air to traditional styles. The simple, uncluttered aesthetic creates a feeling of spaciousness and tranquility, while the functional nature makes efficient use of space.
The main characteristics of minimalism in design include simplicity, functionality and timelessness. Clean lines, geometric shapes and neutral colors are common in minimalist design. Materials such as wood, metal and glass are used to emphasize the beauty of nature. Functionality is paramount in minimalist furniture.
Focus on space and keep decorations to a minimum.
Minimalist furniture focuses on the use of space and minimal decoration. Each item is designed to serve a practical purpose without unnecessary decoration. They often incorporate multi-functionality, making efficient use of space and providing storage solutions such as hidden compartments and streamlined organization.
Negative space plays an important role in minimalist design and helps create a sense of openness and balance. The design allows for more freedom of movement by ensuring sufficient space between furniture. This also helps create a sense of visual harmony, unifying the work and allowing its clean lines to be appreciated.
Create a feeling of calmness and tranquility
Minimalist design continues to give our living spaces opportunity, calmness and tranquility, promoting mental well-being. Clean lines, streamlined silhouettes and a neutral color palette give your interior a sophisticated feel.
An organized environment reduces stress and promotes relaxation. By investing in timeless items that blend into a variety of design styles, minimalist furniture helps us create an inviting atmosphere that makes us feel at ease.
Promote organization and organization:
Minimalist furniture promotes organization. The sleek form makes it easy to maintain a clean environment. By investing in multifunctional items, you can create stylish and practical storage solutions.
Additionally, our focus on essentials encourages thoughtful consumption and responsible purchasing, reducing our environmental impact. As a result, a mindful and purposeful lifestyle is encouraged.
Versatility and Adaptability in Different Design Styles:
Minimalist furniture is versatile and adaptable to different design styles. The simple silhouette allows it to blend naturally into any interior. Neutral colors and clean lines make it easy to incorporate into modern, contemporary or even traditional design styles.
Durability and sustainability in furniture selection:
The minimalist aesthetic also makes furniture choices more durable and sustainable. Investing in a timeless piece that will stand the test of time will save you money in the long run. Additionally, we encourage you to invest in quality products that are built to last and reduce waste.
In fact, high quality materials are often used to ensure longevity and reduce the need for replacement. Additionally, minimalist designs often incorporate eco-friendly practices such as using renewable materials and promoting recyclability.
Where to find minimalist furniture:
Minimalist furniture is widely available in both online and offline stores. Popular retailers such as IKEA, H&M Home, Zara Home, CB2 and Article offer a wide range of minimalist furniture at affordable prices. Additionally, online interiors shops like WayFair offer interior furnishings with a minimalist aesthetic if you do a little research.
minimalist bed frame: stylish and simple sleep
A minimalist bed frame creates a calm and orderly bedroom atmosphere. Clean lines and understated design create a focal point without overwhelming the space.
Bed frames are made of natural materials such as wood and metal, and choose neutral colors such as white or black. By maintaining a simple and elegant design, you can create a calming atmosphere conducive to rest and relaxation.
Minimalist sofa: Combining comfort and simplicity
The minimalist sofa serves as the focal point of the living room, combining comfort with clean design. Look for sofas with straight lines, sophisticated proportions and minimal embellishments. Neutral or muted tones such as grays and beiges go well with minimalist living room designs.
Consider sofas with hidden storage compartments to maximize space efficiency and prevent clutter.
Minimalist coffee table: focus on function
A minimalist coffee table brings both style and purpose to your living room. Choose a sleek and simple design, preferably with clean geometric shapes.
Look for coffee tables made from materials such as glass, wood, and metal. These choices maintain a sense of openness and create visual harmony within the living space. Consider a coffee table with storage to keep your living room organized.
Minimalist Shelves: Elegantly Organize:
Minimalist shelves allow you to store and organize your items in style. Choose shelving that maintains an airy feel with smooth lines and simple geometric shapes. Natural materials such as wood and metal are best suited for minimalist interiors. You can also look for minimalistic bookshelves and shelving units with features such as height-adjustable features and built-in drawers for additional storage space.
To maintain a minimalist aesthetic, choose materials such as natural wood and metal. Exhibits will be kept to a minimum, with a selection of books and a few selected decorations. This approach creates a visually appealing focal point while promoting a sense of order and simplicity.
Minimalist Chair: Functionality and Elegance
Minimalist chairs combine functionality and elegance, providing stylish seating options for different areas of your home. Look for Accent Chairs that emphasize streamlined design, ergonomic comfort, and simplicity, yet strong yet subtle expression. Choose materials that suit your minimalist aesthetic, such as leather, wood, and metal. Consider versatile seating options, such as stackable chairs that can be easily stored when not in use.
Minimalist Tables: Focusing on Simplicity
Simple tables are versatile in many areas of the home, from coffee tables to dining and workspaces. Choose a table with a clean, simple design that makes the most of straight lines, soft curves, and minimal decoration. To maintain aesthetics, consider materials such as wood, stone, and glass. Choose the table size that best fits your needs for comfortable movement and functionality without taking up too much space.
---
Incorporating minimalist furniture is a shortcut to creating a stylish, calm and orderly living space. From minimalist bed frames that enhance your sleeping environment to minimalist coffee tables that promote organization, each piece plays a key role in achieving a minimalist aesthetic. Incorporating key elements such as clean lines, neutral colors and functional design can transform your living space into a modern haven that balances simplicity and sophistication.
---
if you never knew elevate my space Download now! For one-on-one help with space and simple living solutions, email us at jipsecostudio@gmail.com.