One of the elements we designed for the new dining/kitchen space is a built-in dining banquet with storage underneath. Our dining bench fits between two built-in bookshelves. Very cozy! We are so excited to add this cozy area to our home. It's a dream come true.
Today, Sunday Strolls & Scrolls offers five charming dining banquets and dining corners. fun!
Sunday Strolls + Scrolls is a series inspired by the interior and exterior spaces we fell in love with while scrolling the internet. I especially love finding spaces and ideas that reflect a sense of sanctuary! We hope that it will be as relaxing and enjoyable as taking a peek inside your neighbor's house.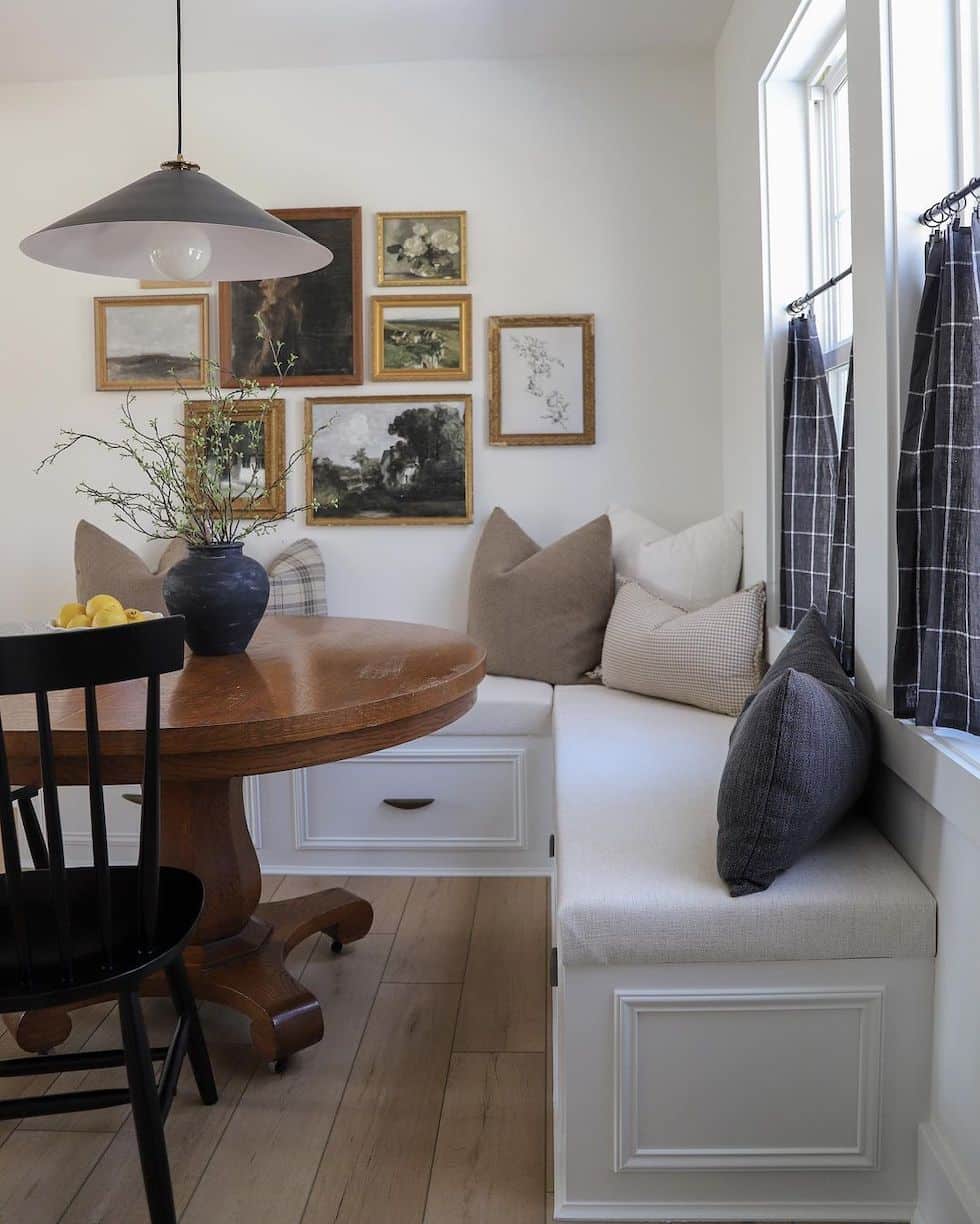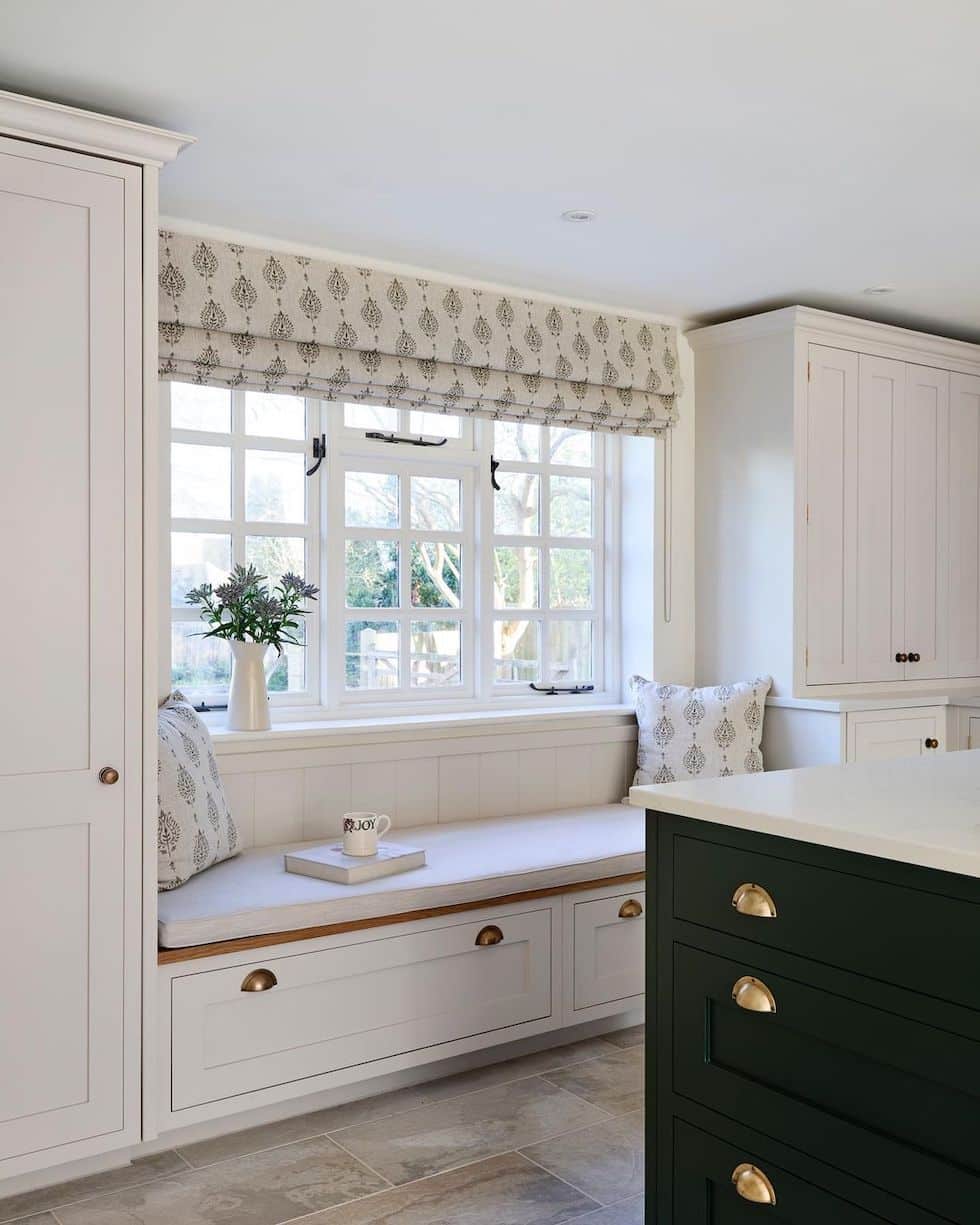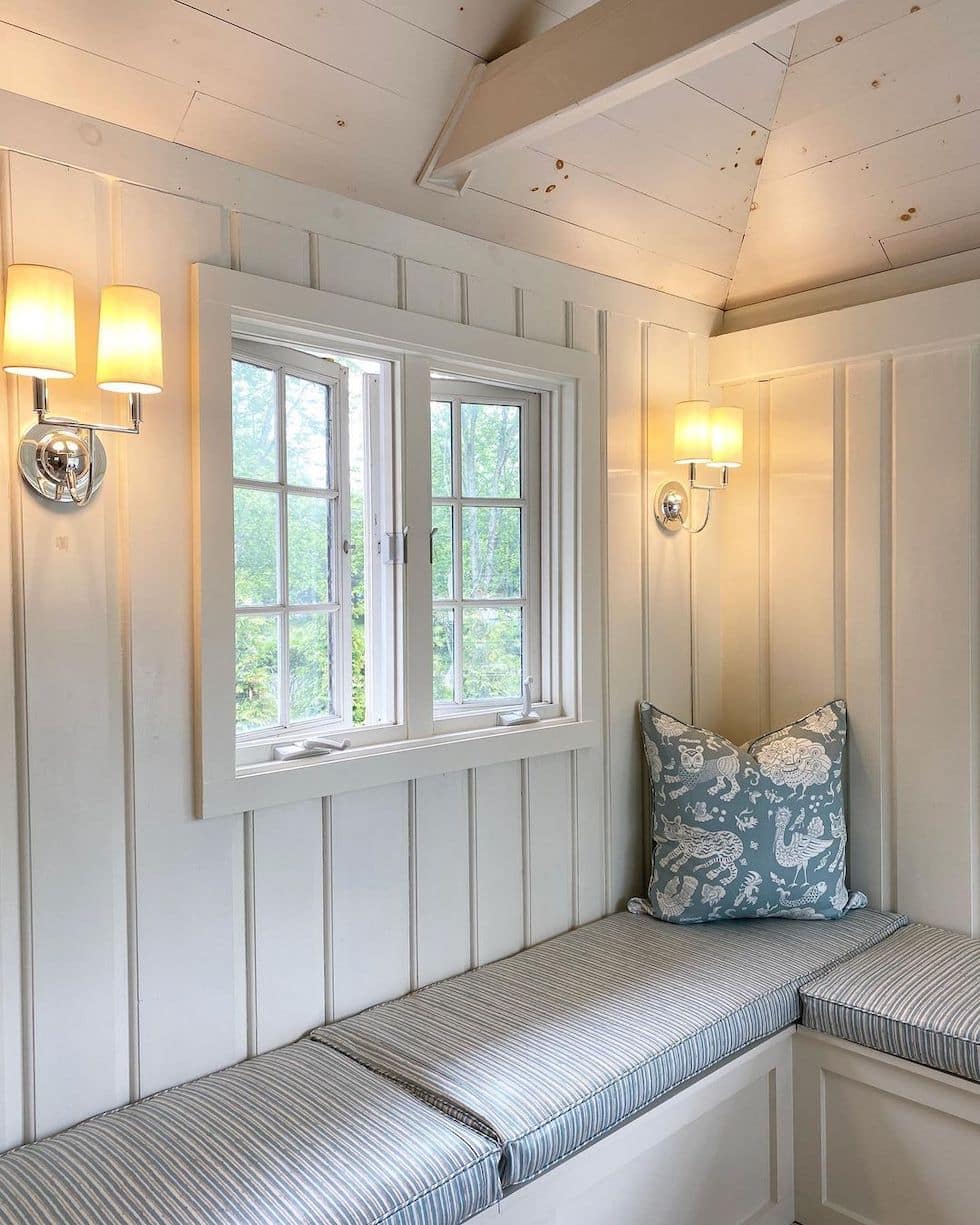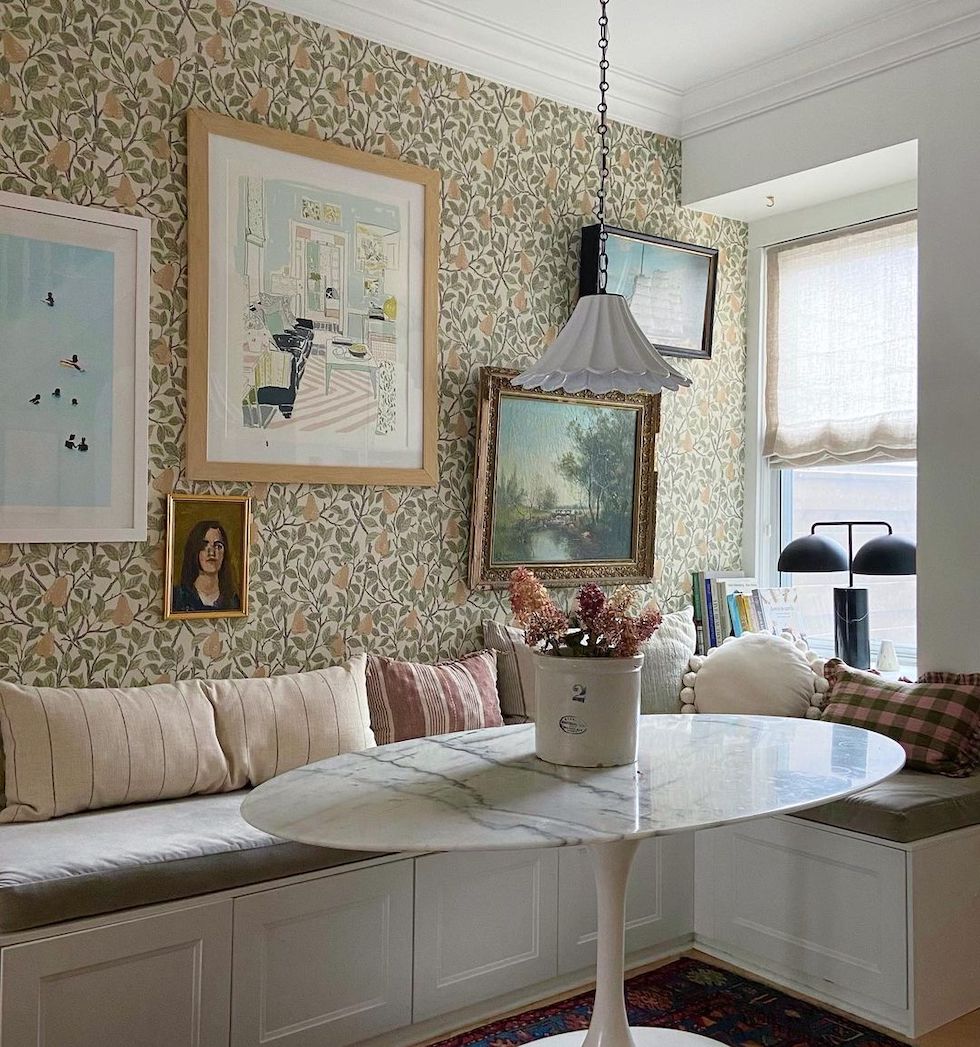 See previous inspirational posts in the Sunday Strolls & Scrolls series. here!
Other dining/eating nook inspirations from The Inspired Room:
Inspiration: 8 enchanting banquets
A classic white kitchen with a built-in eating nook (and colorfully patterned roman shades!)
Old folk house dining room (with free-standing benches)
Cozy and cozy dining room: let's take a look