When it comes to window coverings, blinds are a popular choice for many homeowners. They offer a practical and stylish solution to control light, maintain privacy, and enhance the overall aesthetics of a room. However, with so many different types, materials, and installation options available, it can be overwhelming to find the best blinds that suit your needs and budget.
Types of Blinds
1. Roller Blinds
Roller blinds are a versatile option, offering a clean and contemporary look. They are made from a single piece of fabric that rolls up and down and can be customized with different colors, patterns, and textures.
2. Venetian Blinds
Venetian blinds consist of horizontal slats that can be tilted and adjusted to control light and privacy. They are available in various materials, including wood, aluminum, and PVC, offering a timeless and classic look.
3. Roman Blinds
Roman blinds are made of fabric and fold neatly into horizontal pleats when raised. They provide a soft and elegant appearance, suitable for both traditional and modern interiors.
4. Vertical Blinds
Vertical blinds feature vertical vanes that can be rotated to control light and provide privacy. They are often used for large windows or sliding glass doors, offering a contemporary and functional solution.
5. Panel Blinds
Panel blinds consist of large fabric panels that slide behind one another. They are commonly used for covering large windows or as room dividers, offering a sleek and modern look.
6. Pleated Blinds
Pleated blinds are made of fabric that forms crisp pleats when raised. They are suitable for awkwardly shaped windows and can be easily adjusted to control light.
Considerations when Choosing Blinds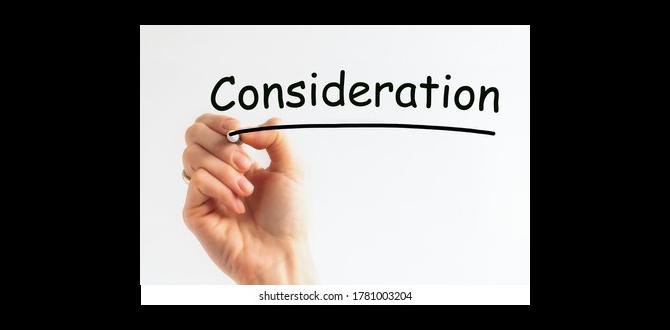 1. Light Control
Consider how much light you want to filter or block out. Some blinds, such as blackout blinds, are designed to completely darken a room, while others offer varying degrees of light control.
2. Privacy
Determine how much privacy you need, especially in areas like bedrooms and bathrooms. Certain blinds, like Venetian or vertical blinds, can provide adjustable privacy options.
3. Energy Efficiency
Blinds with insulating properties can help regulate room temperature and reduce energy costs. Look for blinds with thermal fabrics or features like honeycomb or cellular construction.
4. Durability
Consider the durability and maintenance requirements of different blind materials. While fabric blinds add softness to a room, they may require more frequent cleaning and care compared to blinds made of wood or PVC.
5. Style and Design
Choose blinds that complement the existing decor and style of your room. Consider the color, pattern, and texture of the blinds to create a cohesive and aesthetically pleasing look.
Popular Materials for Blinds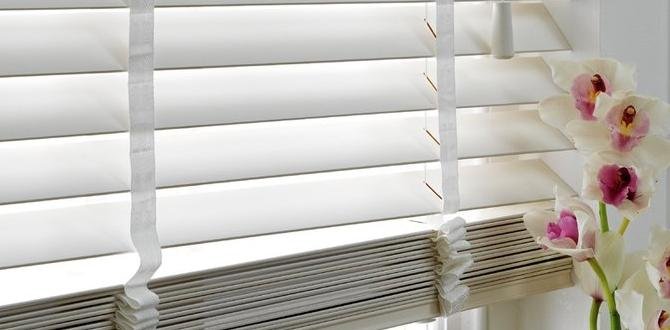 1. Wood
Wooden blinds add warmth and natural beauty to any room. They are available in various finishes, stains, and colors to match different interior styles.
2. Aluminum
Aluminum blinds are lightweight, durable, and easy to clean. They come in a wide range of colors and finishes, offering a sleek and modern appearance.
3. PVC
PVC blinds are a cost-effective alternative to wood or aluminum blinds. They are resistant to moisture and are an ideal choice for high-humidity areas like kitchens and bathrooms.
4. Fabric
Fabric blinds provide a soft and cozy ambiance to a room. They are available in various colors, patterns, and textures, allowing for customization and versatility.
Installation Options
1. Inside Mount
Inside mount installation involves fitting the blinds within the window frame. This method provides a clean and streamlined look, showcasing more of the window when the blinds are open.
2. Outside Mount
Outside mount installation involves mounting the blinds on the wall or window frame, covering the entire window. This method offers more light control and privacy but may require additional installation space.
3. Motorized Blinds
Motorized blinds allow for convenient remote control or automated operation. They offer added functionality and are particularly useful for large or hard-to-reach windows.
Maintenance and Care
1. Cleaning Tips
Regularly dust or vacuum blinds to remove dust and debris. For specific materials, refer to the manufacturer's cleaning instructions or consider professional blind cleaning services.
2. Routine Maintenance
Check for any loose or damaged parts and repair or replace them as needed. Lubricate moving parts, such as cords or mechanisms, to ensure smooth operation.
3. Repairing Blinds
For minor repairs, such as replacing a broken slat or restringing cords, refer to manufacturer guides or seek professional assistance if necessary.
Budget-Friendly Blinds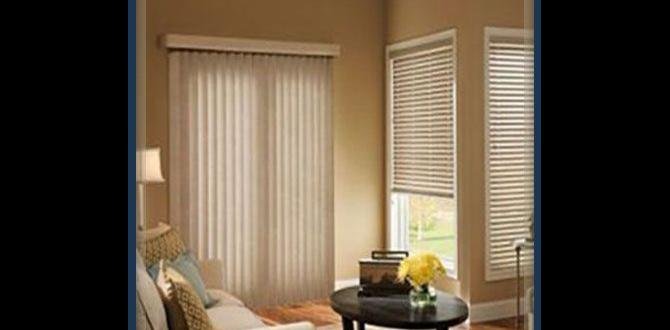 1. Affordable Options
Opt for budget-friendly materials such as PVC or aluminum blinds, which offer durability and style at a lower cost.
2. Do-It-Yourself Installation
Save on installation costs by installing blinds yourself. Many manufacturers provide comprehensive instructions and support for easy DIY installation.
Best Blinds for Different Rooms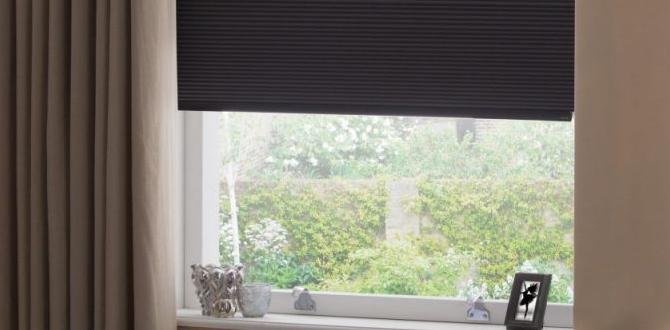 1. Living Room
Roman blinds or wooden venetian blinds can add a touch of elegance and warmth to your living room.
2. Bedroom
Blackout roller blinds or vertical blinds with light-filtering options can help create a peaceful and restful atmosphere in the bedroom.
3. Kitchen
Water-resistant PVC or aluminum blinds are suitable for kitchens as they are easy to clean and resistant to moisture.
4. Bathroom
Consider PVC or faux wood blinds with moisture-resistant properties for bathrooms, as they can withstand high humidity without warping.
Advantages and Disadvantages of Blinds
Benefits of Blinds
Provide control over light and privacy
Offer a wide range of style and design options
Can contribute to energy efficiency
Easy to operation and maintain
Drawbacks of Blinds
May require occasional cleaning and maintenance
Some materials may be susceptible to damage or fading over time
Depending on the type and customization options, blinds can be more expensive than other window coverings
Five Blinds You Should Get For Your House
When it comes to enhancing your home's decor and controlling light, blinds are a versatile and stylish choice. Amazon offers a wide range of blinds to suit every taste and budget. In this review, we'll introduce you to the top 5 best blinds available on Amazon. These blinds have been carefully selected based on their popularity, features, and customer reviews. Whether you're looking for privacy, light control, or simply to elevate your interior design, you'll find a blind that fits the bill on Amazon.
Let's begin our journey through the best blinds Amazon has to offer:
| Product Name | Star Rating on Amazon | Price on Amazon |
| --- | --- | --- |
| Bali Blinds Corded | 4.5/5 | $29.99 |
| Achim Home Furnishings | 4.6/5 | $17.89 |
| Chicology Cordless | 4.4/5 | $39.99 |
| Redi Shade Original | 4.3/5 | $29.99 |
| Windowsandgarden | 4.7/5 | $34.99 |
Bali Blinds Corded
Features
Customizable Sizing: Bali Blinds Corded can be easily customized to fit your window dimensions perfectly.
Corded Design: The corded mechanism allows for precise control over light and privacy.
Durable Materials: These blinds are made from high-quality materials for long-lasting performance.
Analysis
While Bali Blinds Corded offer great customization options, some users may find the corded mechanism less child-friendly. Be cautious with young children around these blinds.
Pros
Customizable sizing
Excellent light control
Durable materials
Cons
Corded design may not be suitable for households with young children
Achim Home Furnishings
Features
Easy Installation: Achim Home Furnishings blinds are known for their straightforward installation process.
Variety of Colors: They are available in a wide range of colors and sizes to match your decor.
Lightweight and Easy to Clean: These blinds are lightweight and easy to maintain, making them a practical choice.
Analysis
While these blinds are easy to install, some users have reported occasional issues with the cord mechanism. Ensure proper installation for smooth operation.
Pros
Simple installation
Versatile color options
Lightweight and easy to clean
Cons
Occasional cord mechanism issues
Chicology Cordless
Features
Cordless Design: Chicology Cordless blinds offer a safer option for homes with children or pets.
Energy Efficiency: They provide excellent insulation and can help reduce energy costs.
Modern Look: These blinds have a contemporary design that complements modern interiors.
Analysis
Chicology Cordless blinds are a great choice for safety-conscious households. However, some users have found the cordless mechanism to be less precise in light control.
Pros
Cordless for safety
Energy-efficient
Modern design
Cons
Less precise light control
Redi Shade Original
Features
Temporary Solution: Redi Shade Original blinds are ideal for those seeking a quick and temporary window covering.
No Tools Required: They are easy to install without the need for tools or brackets.
Light Filtering: These blinds offer light filtering capabilities while maintaining privacy.
Analysis
While these blinds are convenient for temporary use, they may not provide the same durability as permanent fixtures. Consider their purpose carefully.
Pros
Temporary and easy solution
No tools required for installation
Light filtering and privacy
Cons
Not as durable as permanent blinds
Windowsandgarden
Features
High Quality: Windowsandgarden blinds are known for their high-quality materials and craftsmanship.
Variety of Sizes: They offer a range of sizes to fit various window dimensions.
Smooth Operation: These blinds feature a smooth and reliable cord mechanism for easy adjustment.
Analysis
Windowsandgarden blinds are a reliable choice for those seeking durability and smooth operation. However, they may come at a slightly higher price point.
Pros
High-quality materials
Size variety
Smooth cord operation
Cons
Slightly higher price point
Conclusion
Choosing the best blinds for your home involves considering factors like light control, privacy, durability, and style. Whether you opt for roller blinds, venetian blinds, or any other type, ensure they meet your specific needs and complement your interior design. With proper maintenance and care, blinds can enhance the functionality and aesthetics of your windows for years to come.
Frequently Asked Questions
1. Can I install blinds by myself?
Yes, many blinds come with DIY installation instructions and support, making it possible for you to install them on your own. However, if you are unsure or have complex window configurations, it may be best to seek professional assistance.
2. Are honeycomb blinds energy-efficient?
Yes, honeycomb blinds, also known as cellular blinds, have honeycomb-like cells that trap air, providing insulation and enhancing energy efficiency. They can help regulate room temperature and reduce energy consumption.
3. How often should I clean my blinds?
The frequency of cleaning will depend on factors like the material, location, and level of dust or dirt accumulation. It is advisable to dust or vacuum your blinds regularly and deep clean them at least twice a year.
4. Can blinds be used for sliding glass doors?
Yes, vertical blinds are commonly used for covering sliding glass doors. They provide easy access and control over light and privacy while enhancing the overall appearance of the doors.
5. Are blackout blinds completely light-blocking?
While blackout blinds are designed to significantly reduce light, they may not completely eliminate it. Some light leakage may occur due to gaps at the edges or between slats. To achieve maximum darkness, consider using blackout curtains in conjunction with the blinds.