This post may contain affiliate links.Please read our disclosure policy here
If you've been here for a while, you know I love having a kitchen coffee station. I really enjoy making my morning coffee a delicious experience, so in every kitchen we had, we always created a beautiful destination where we could brew our coffee!
When we started designing our new kitchen, we wanted (of course!) to consider the location of the coffee station.
And for the first time, we installed a closed pantry-style cabinet specifically to house the coffee station.
Is it a surprise to you because I always published ours? I think this closed cabinet was a good decision for our space. Let me explain why.
Obviously our kitchen/dining area isn't quite finished and we're waiting for casing trim for the openings between rooms, crown and base moldings for the cabinets, hardware, etc. But let's sneak a peek at the progress. I thought I would enjoy it. 🙂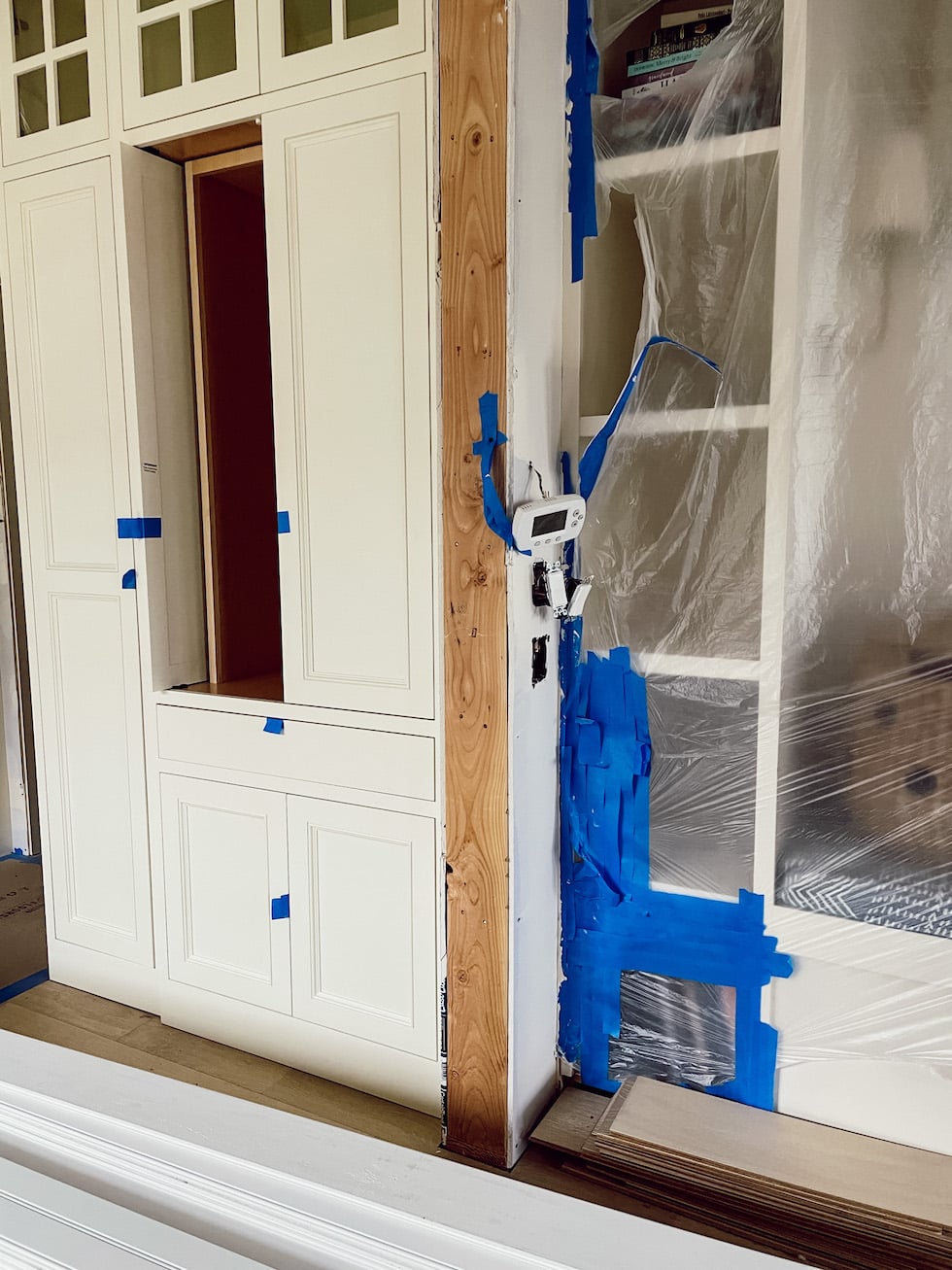 This kitchen has a different layout than we've had in the past, so we approached the features and design elements that best fit the space here.
In terms of cabinetry and functionality, I decided to treat the kitchen and dining room as a combined area. This allowed us to create various dedicated task zones and floor-to-ceiling storage in optimal locations around the available walls while maintaining a visually unified overall space.
A glass cabinet on top helps keep it from being too closed and also reflects light.
In case you missed it, I've shared the kitchen floor plan before and after this post.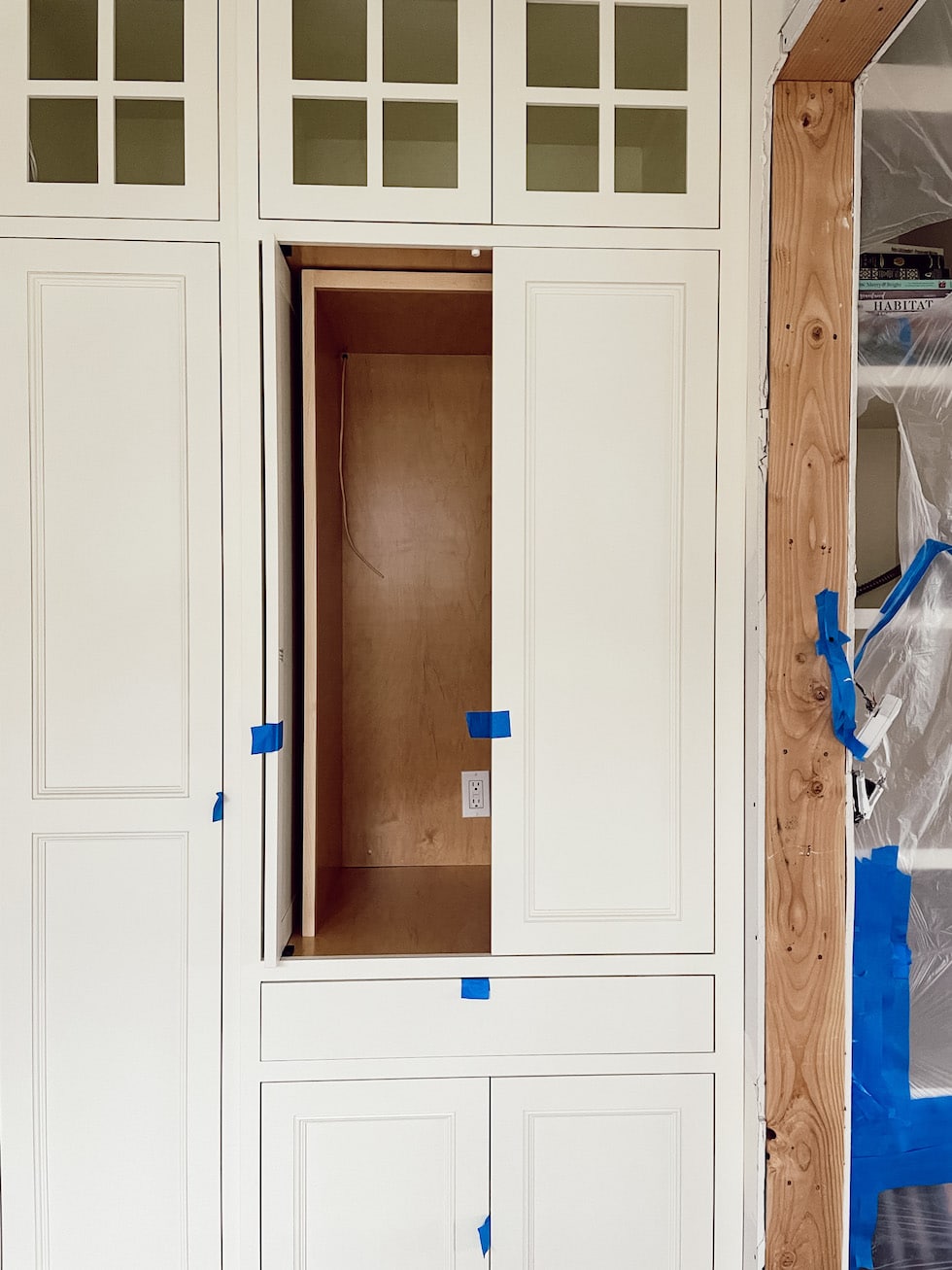 Our new coffee station cabinet is actually in the dining room, in the space to the left of the existing built-in bookcase and living room bench (the coffee station is across from the new dining banquet room!).
This location helped keep tasks and storage stations away from the main cooking area of ​​the kitchen.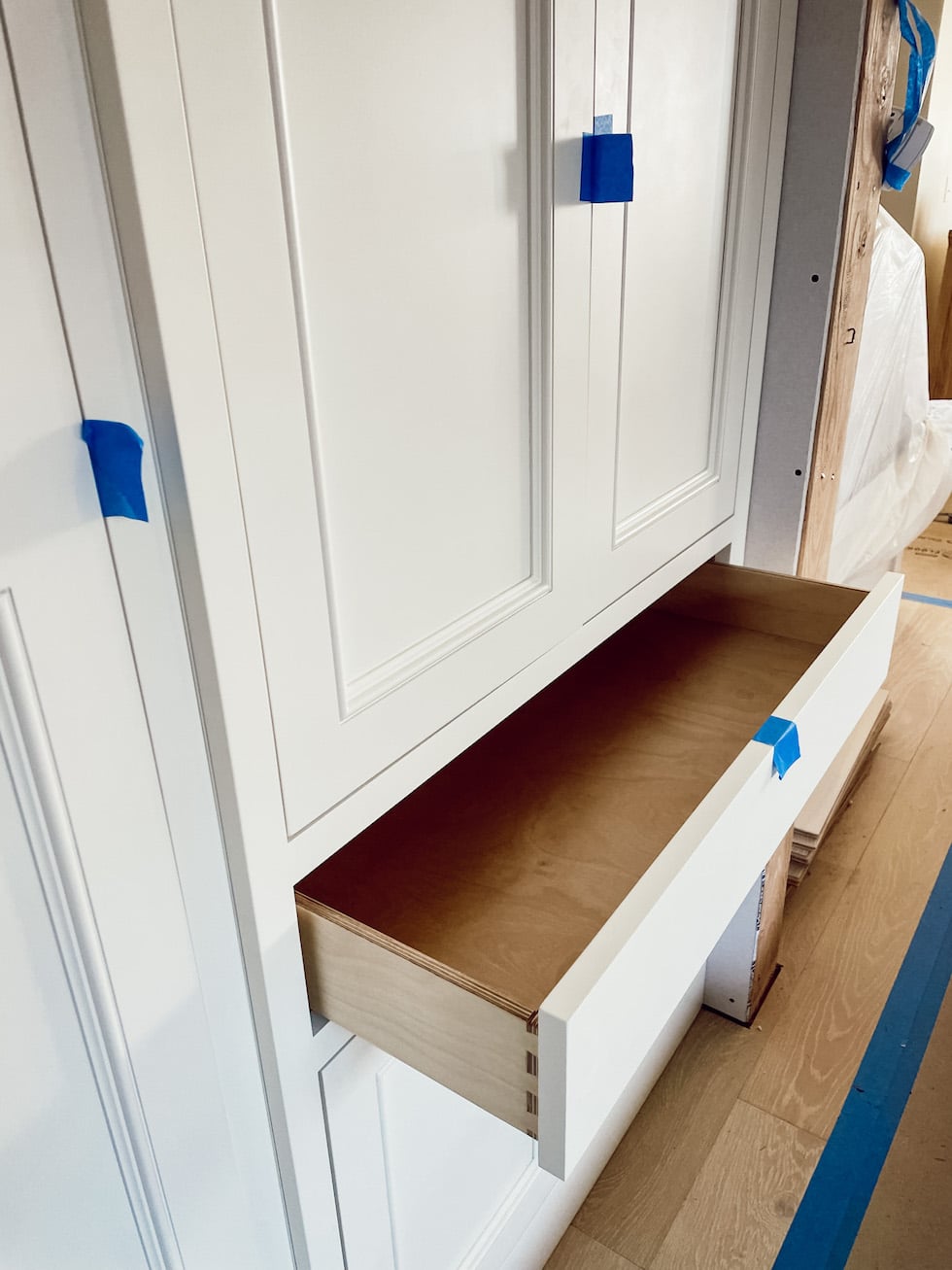 Part of the cabinet is designed to hold the coffee maker and supplies. There is also a pull-out pantry drawer to store whatever you want to store here. This cabinet doubles as a breakfast station with cereal and a toaster, for example. It is easy to use at night as it has a light inside. It's also nice to have flexible storage for whatever purpose you need over time. It doesn't have to be a coffee station.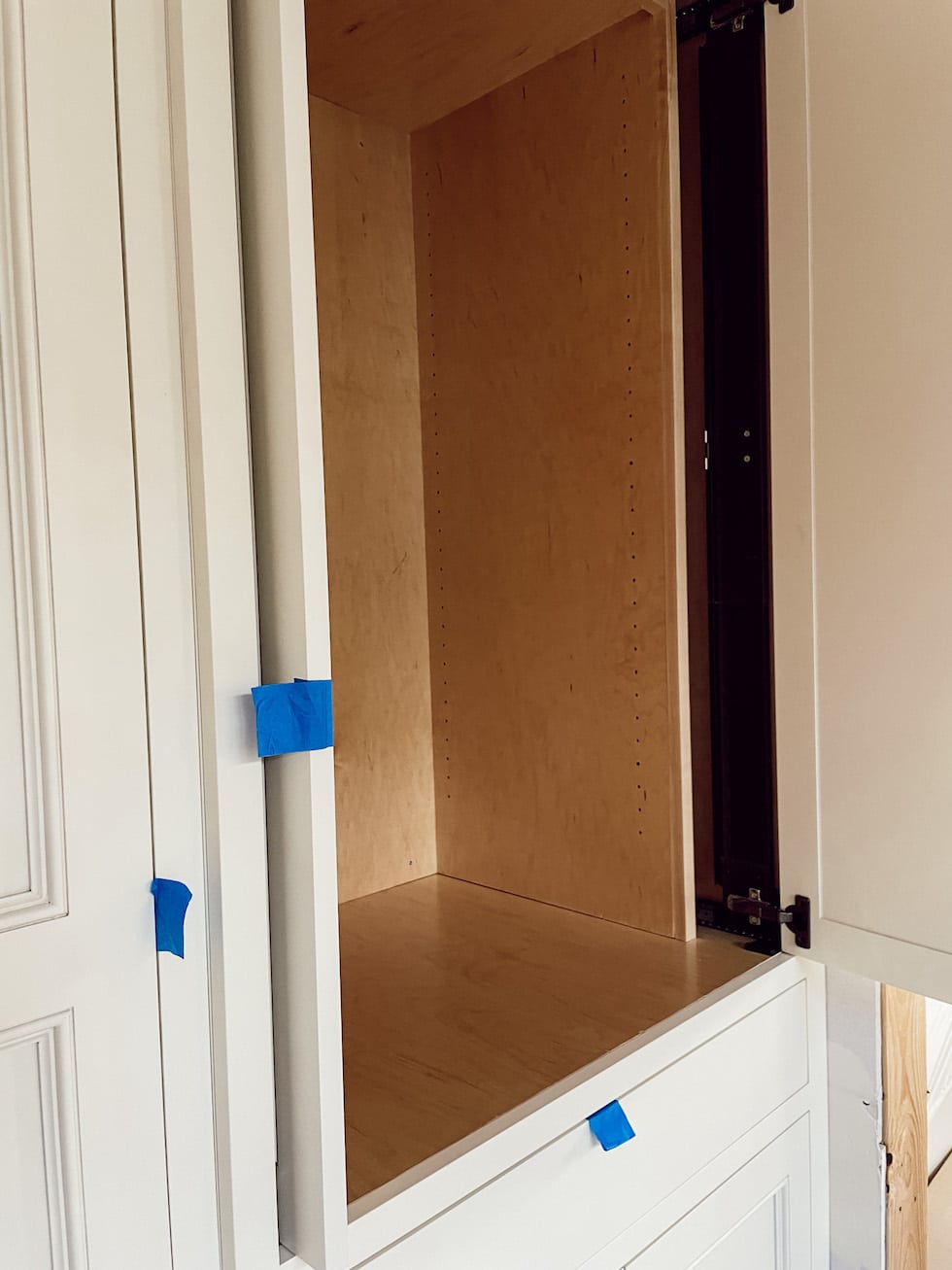 Double doors are pocket doors. Their design allows the doors to slide into the sides of the cabinets without interfering with the interior space of the shelves installed here.
With pocket doors, the cabinet can be left open for family and guests to brew coffee.
The open pocket door also helps with traffic flow and is a pathway/connecting space between the living room and kitchen so it's not awkward to walk past.
Closed storage keeps it feeling clean and streamlined when not in use. Our main floor is very small and all three main rooms (including the living room) are visible to each other, so we wanted to minimize visual clutter.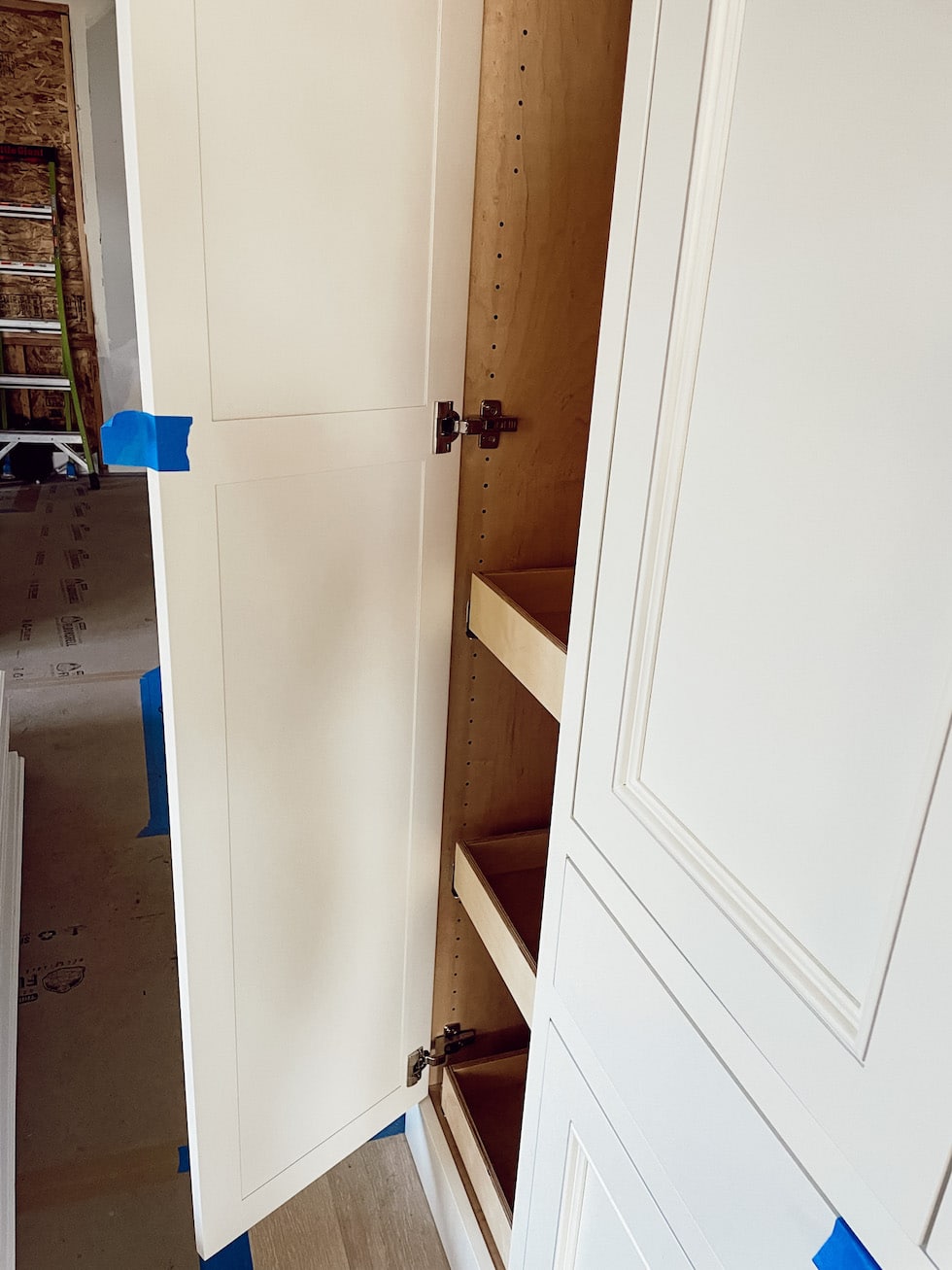 we are our barkey water purifier Pull out the left pantry drawer for easy access to filtered water. It's not a flashy faucet or built-in system, but it works for us. It certainly was convenient, but there are two sinks and faucets just a few steps away.
When you're doing mods, it's easy to be continually convinced that you "need" one more thing or that you need to add something else "while you're doing this" (zero to justify the "need" to add ) the ever-increasing cost, haha! ). But the added storage is nice. The built-in was a good enough splurge for our budget :).
Below are some of the things we use to make and serve coffee. It's probably in the new coffee station too!
i had Magrak looks like this I used to use it in my kitchen, but this time I'm thinking of keeping most of my mugs on a shelf or drawer at my coffee station. If I could squeeze a magrack I would :).
If you have any questions, This stylish espresso machine At the coffee station, I'm still brewing coffee This direct fire espresso maker Like I have for years. You can also find these supplies at: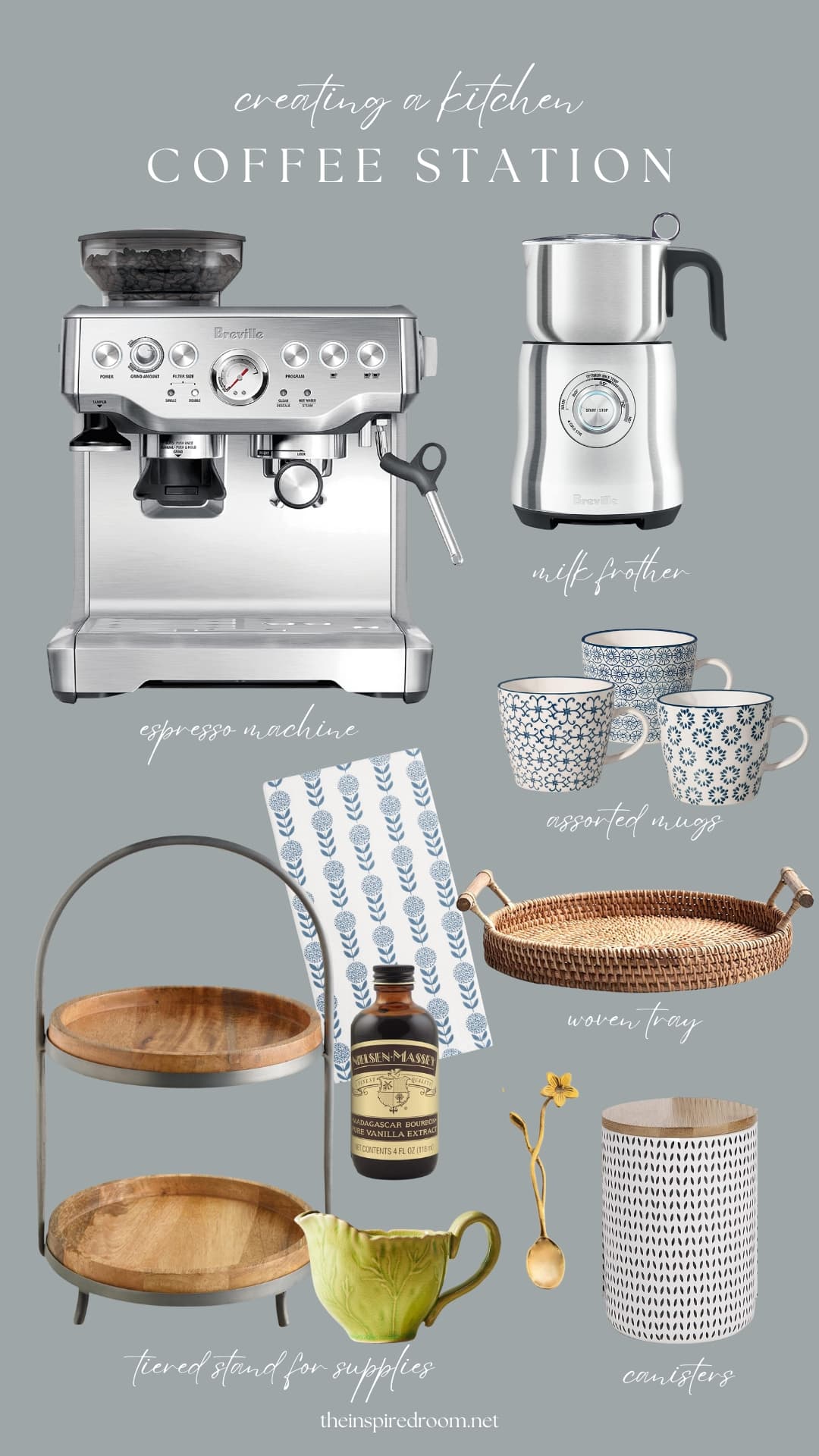 sauce:
Wood and metal two-tier serving stand
Ceramic canister with wooden lid
blue and white terry cloth kitchen towel
---
---
Two of the past "coffee stations":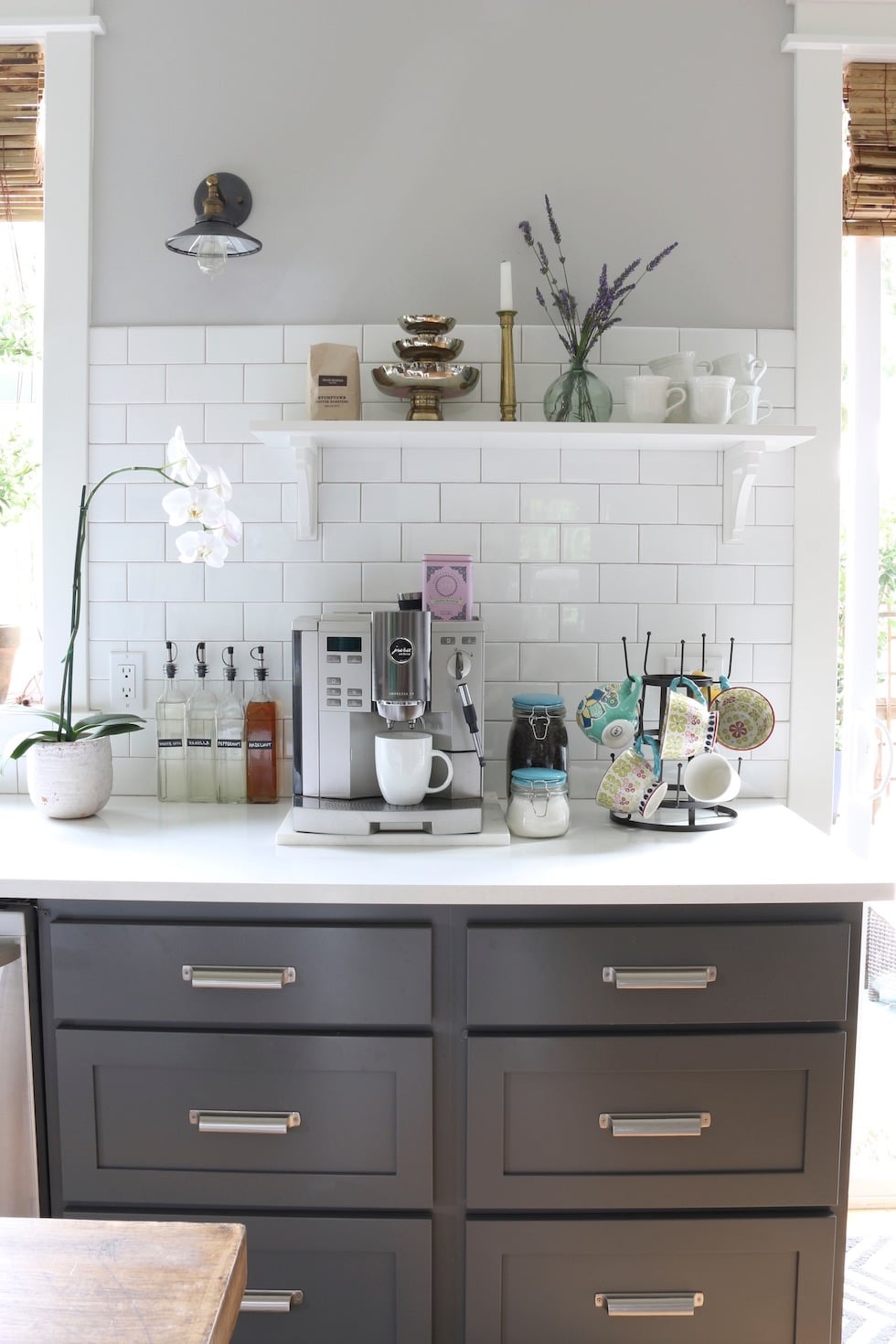 You can see some of our past coffee stations and other styling in this post.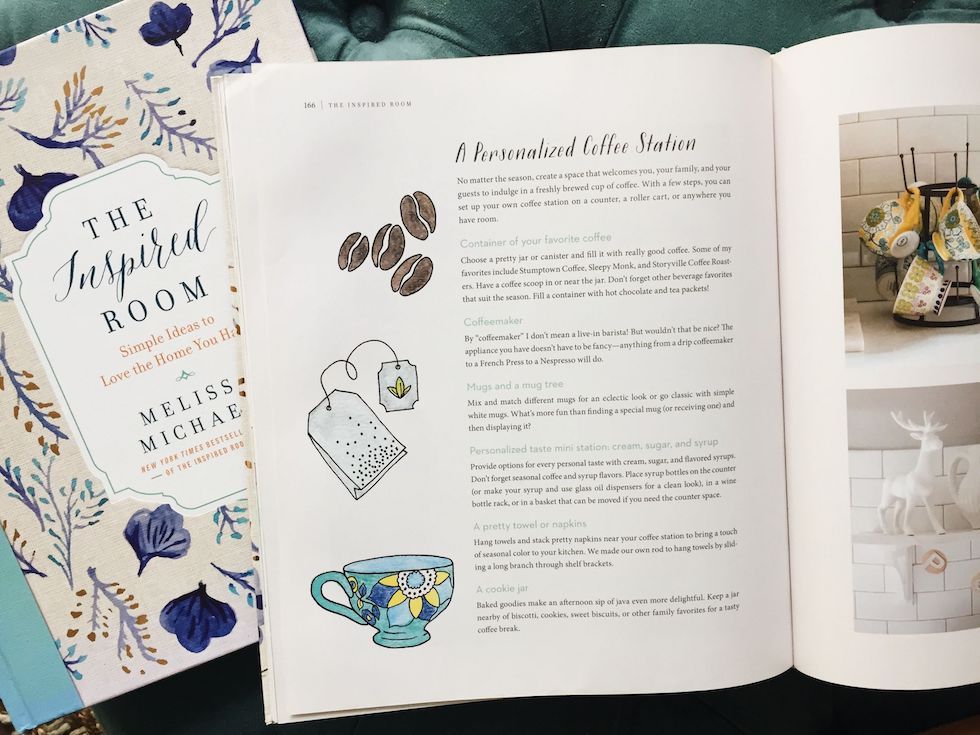 Related:
Lovely Life: Pouring Coffee in a Copper Kettle
How to Create an Engaging Coffee Shop Experience at Home (3 Tips, Recipes, and Savings Ideas!)
Check out our other posts about renovations.
Tiny Backyard Cottage (Expansion in Progress for Parents!)
The beauty of soapstone countertops (+ why I chose soapstone for my kitchen)
The latest in kitchen renovations: floors, cabinets, sinks, hardware and more
Kitchen and dining room renovation update! The project has started!
Our new kitchen design mood board (and 5 questions to help me make decisions)
Adding Personality to Your Kitchen Remodel: The Story of New Ranges and Faucets
My New Kitchen Floor Plan + Parents' Extension and Exterior Elevation
5 Design Books I Love For Renovation Inspiration