Sometimes it looks blue, sometimes it has a greenish tint. I think it's a very pretty shade for the front door (in fact, it's the color I've had in two houses!). It is a happy color that looks beautiful regardless of the season. This week's Sunday Strolls & Scrolls features five of his charming blue-green doors dressed for spring and summer. fun!
Sunday Strolls + Scrolls is a series inspired by the interior and exterior spaces we fell in love with while scrolling the internet. I especially love finding spaces and ideas that reflect a sense of sanctuary! We hope that it will be as relaxing and enjoyable as taking a peek inside your neighbor's house.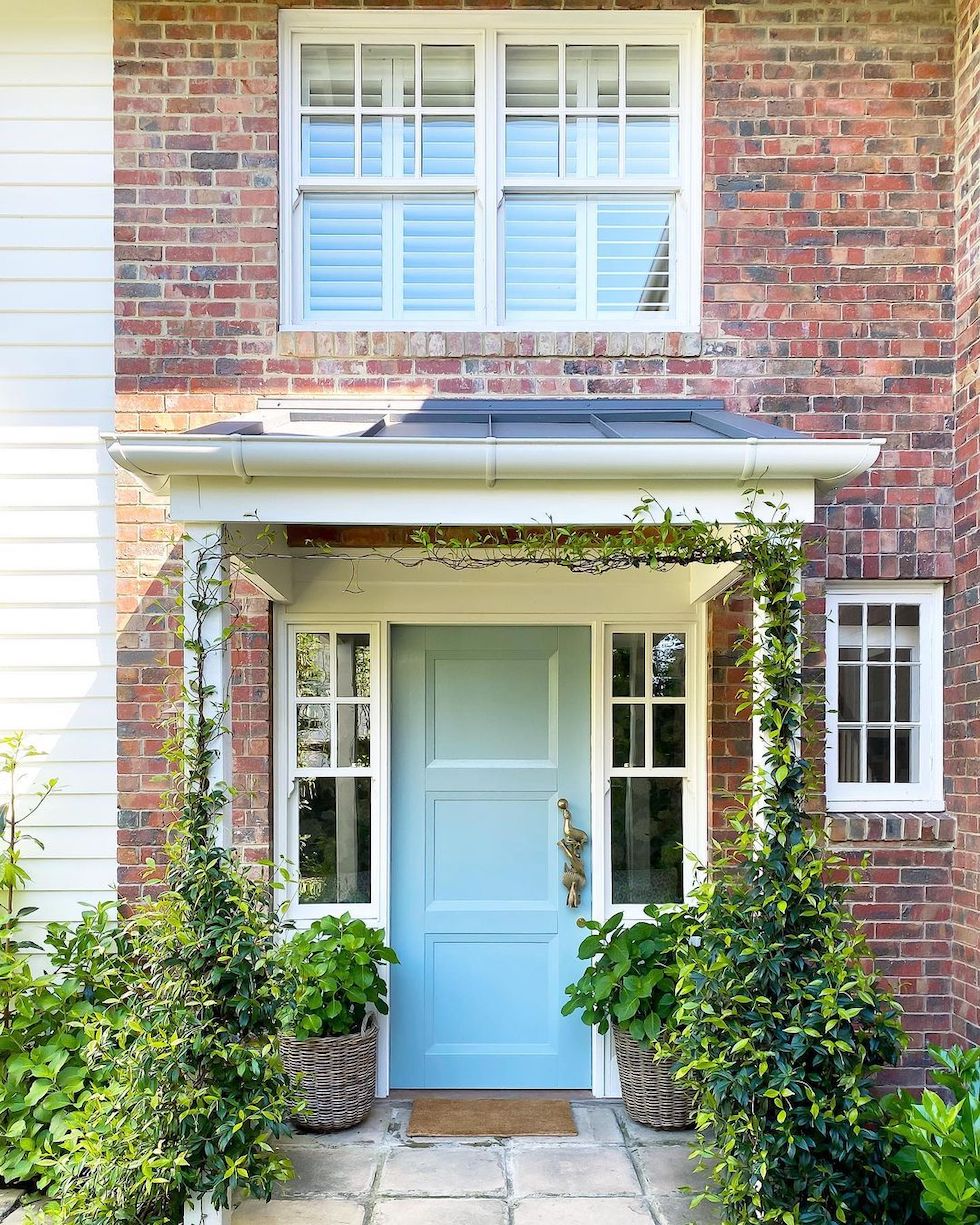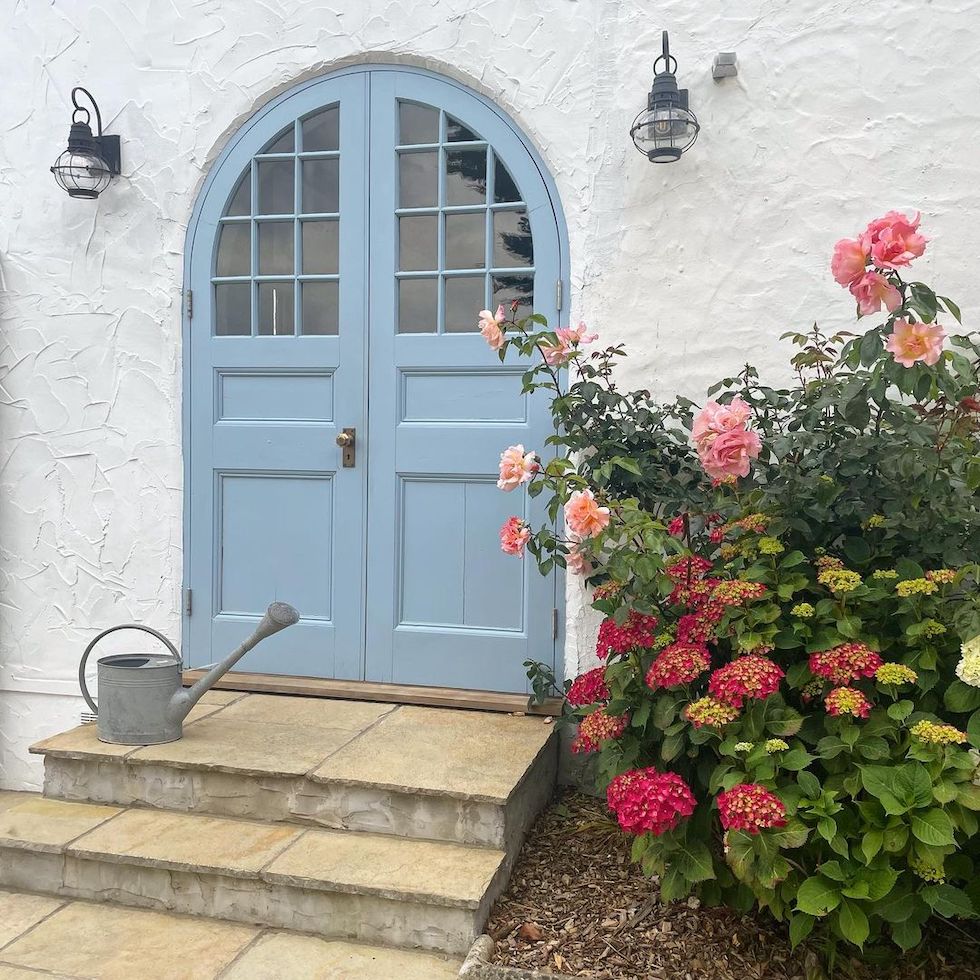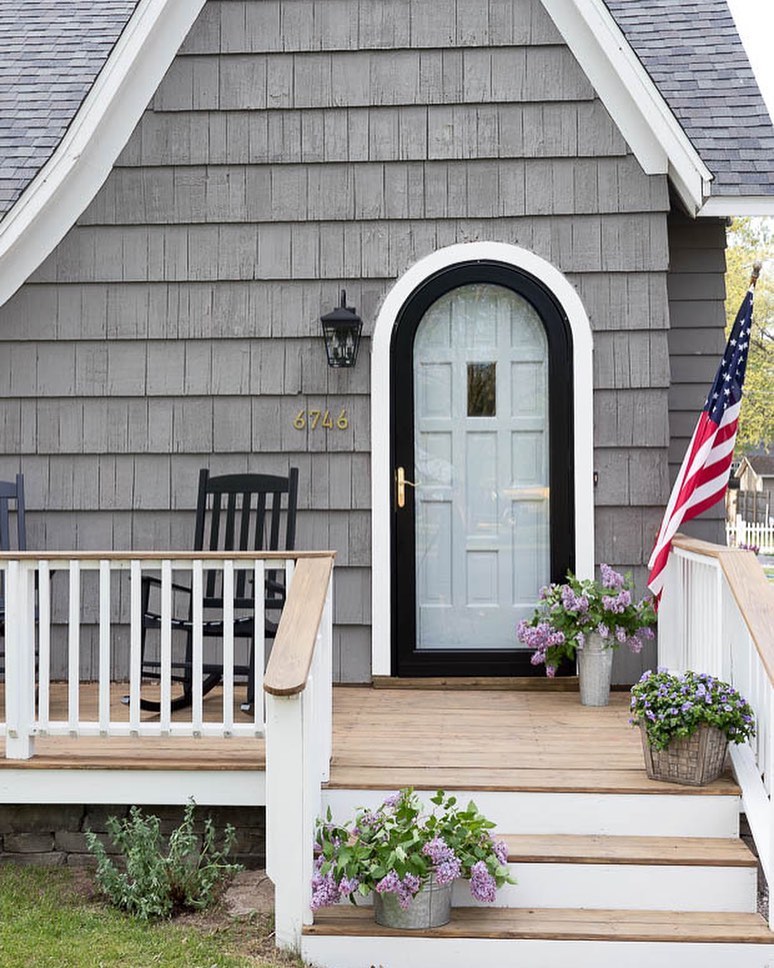 More inspiration:
My spring front door with door basket
Easy ways to decorate your porch for spring
Seabrook Beach House and Curb Appeal Ideas
Our Railing Planter Box: Curb Appeal
Our Dutch Doors: Frequently Asked Questions
You can read all past Sunday Strolls & Scrolls inspirational posts here.