Siblings sharing a bedroom can make things difficult. Boundaryless shared spaces can cause a lot of debate. But it doesn't have to be. If your home isn't big enough for each of your children to have their own room, there are some design tricks you can use to make sharing space more comfortable for everyone. In the post, you'll find helpful tips for designing a bedroom your child will love.
gender neutral color palette
Children's tastes can change dramatically. Therefore, a gender-neutral color palette is ideal. No more arguing about whether a room is too pink or too blue. The neutral color scheme in this bedroom is calming and relaxing, but we were able to customize it with toys and wall art.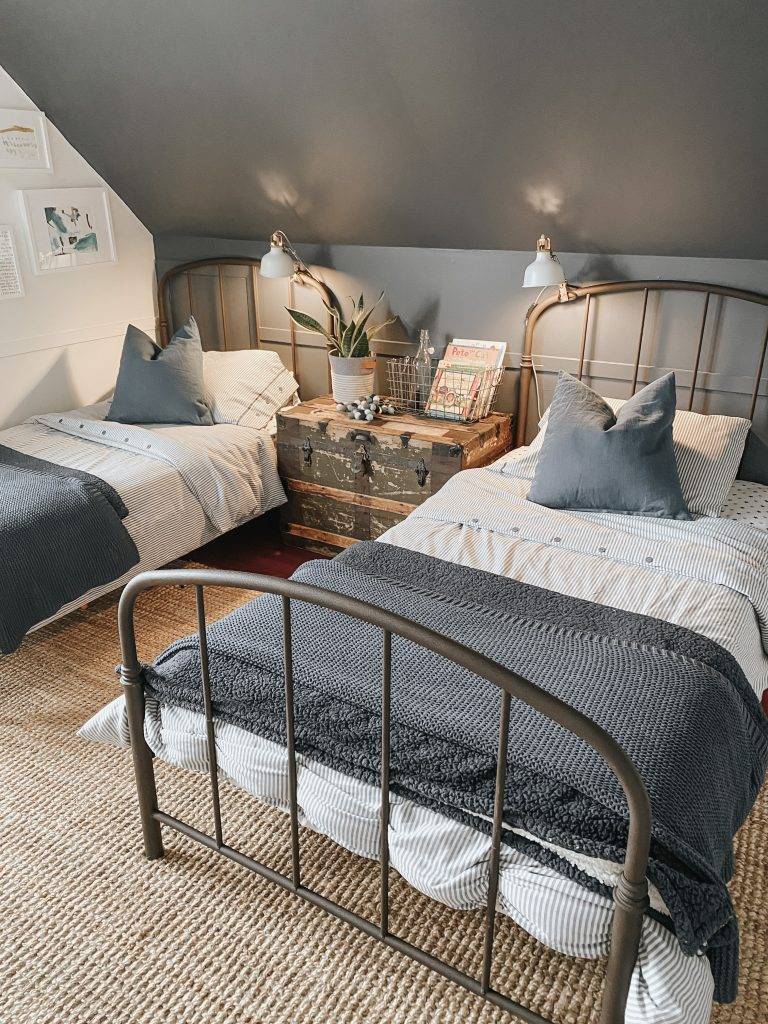 The state park theme for this bedroom is a sleek, modern nursery. The green and brown color palette is a great example of a gender-neutral choice. This will be attractive even when your child grows up.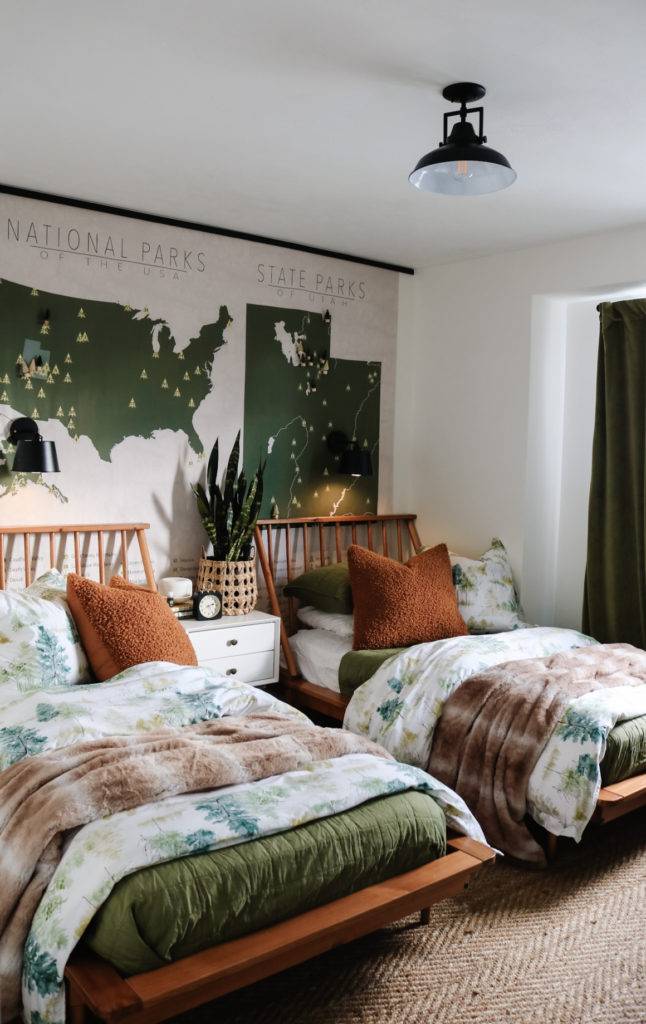 create separate bedrooms
Placing the beds separately rather than next to each other can help divide the room and leave private space for each sibling. Implementing this doesn't have to be very complicated. With the right furniture and curtains or other physical dividers, each child can feel right at home.
A mixed sleeper is a creative way to provide personal space for both children. This gorgeous children's room has his bunk bed over a large bed. Replicating this design is even easier if you have an attic.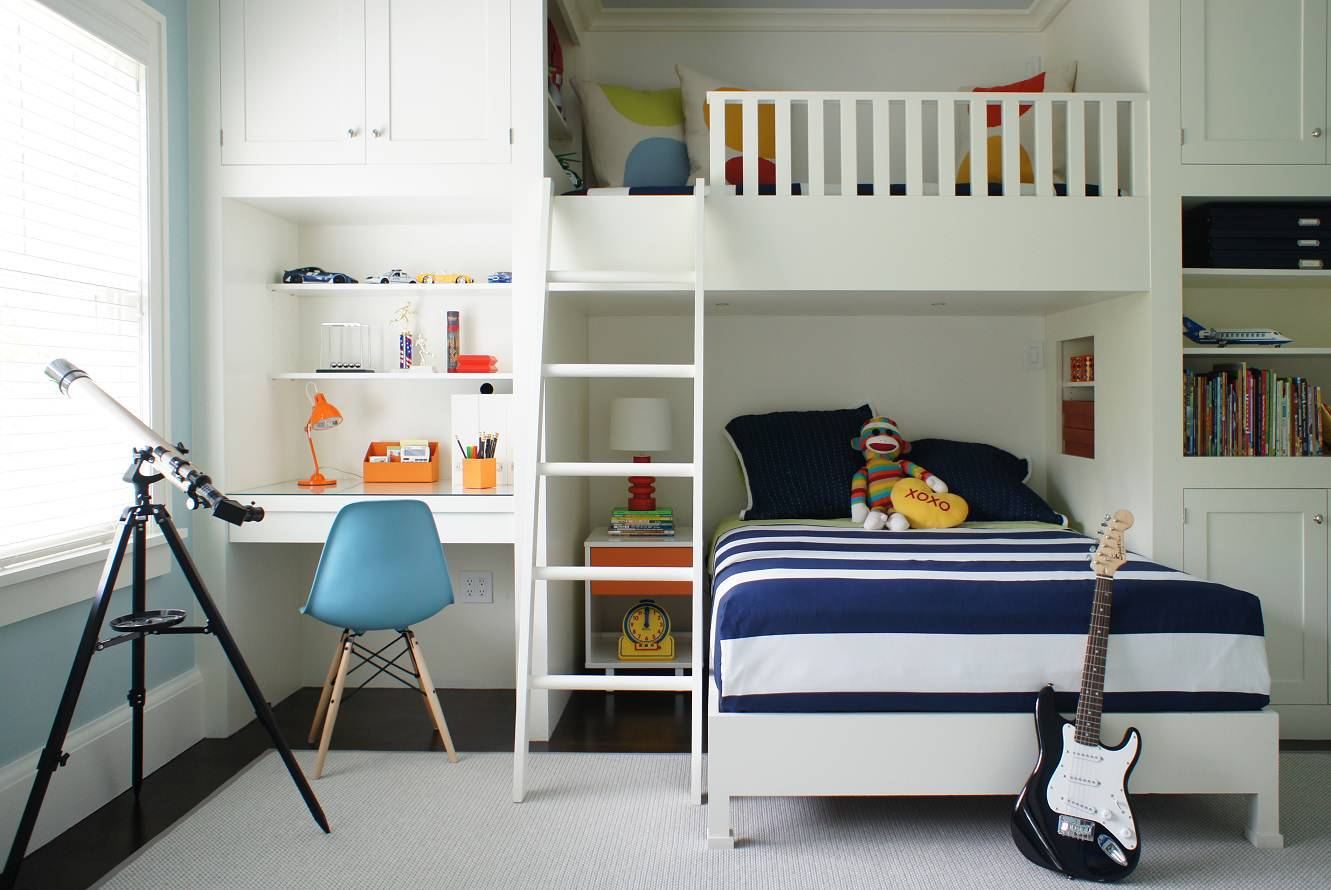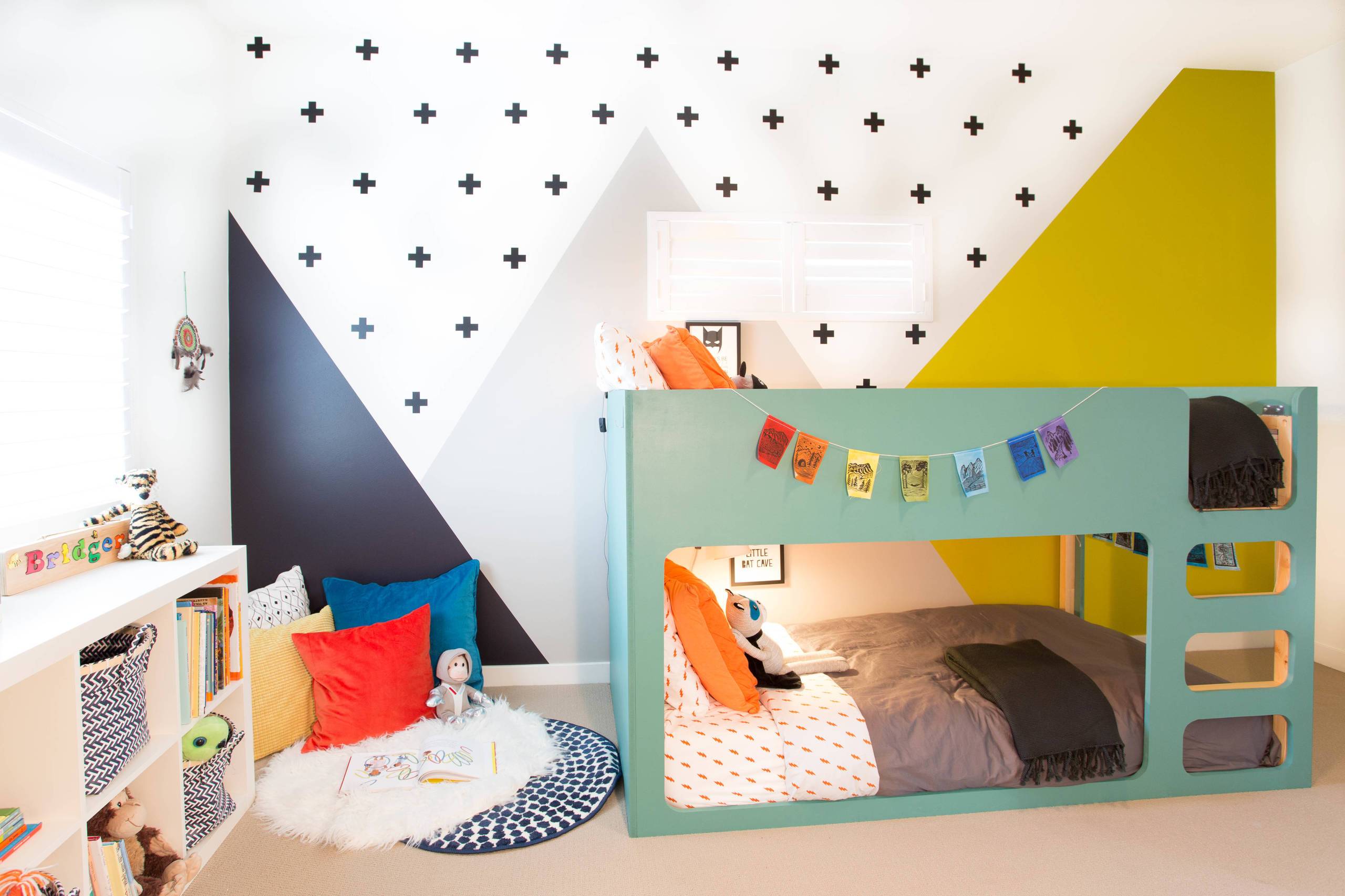 Another great way to add privacy is by introducing curtains. Pulled together, these curtains provide each child with a completely private space.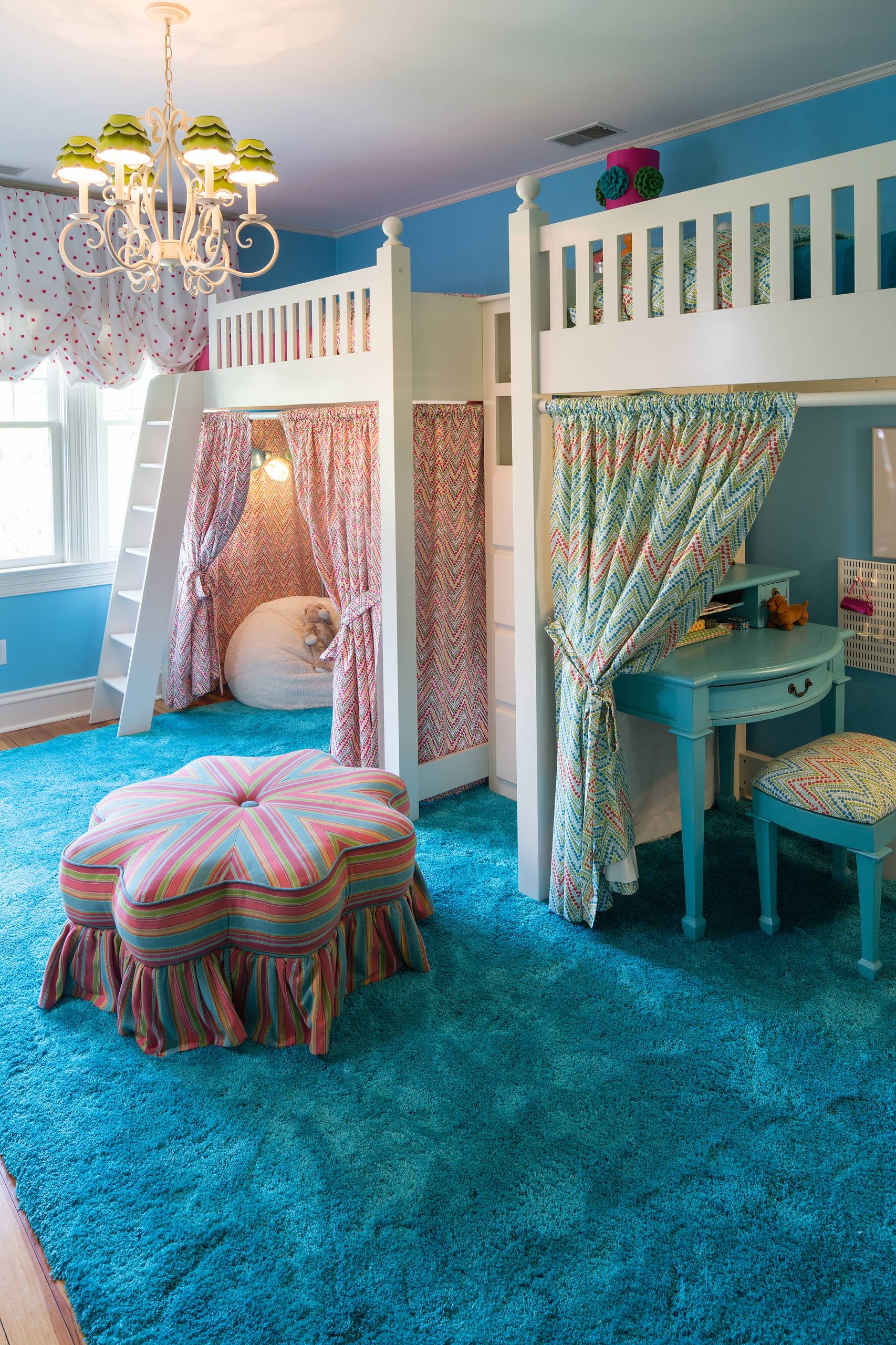 shared storage
Dedicated storage is essential when designing a shared children's room. Setting clear boundaries between each child's belongings may protect them from arguments later on. Provides storage space for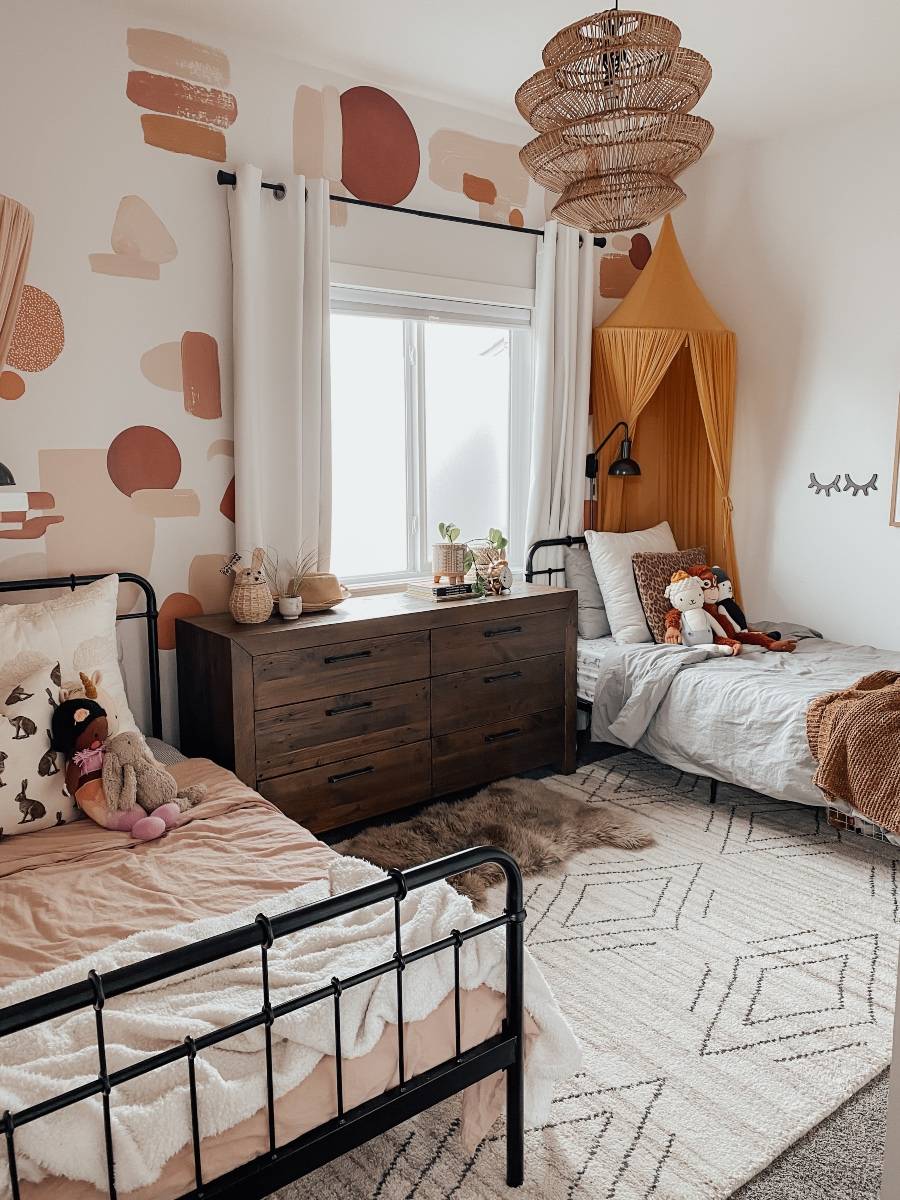 Personalization by name
Adding your child's name is a fun and easy way to set up your personal space. For this, you can add custom pillows with embroidered names. Or try a cute wall print. You can also customize each bed with your favorite toys.