This summer's latest additions highlight time-honored silhouettes that are graceful yet playful and elegant.I am happy to present another fashion season Fusion of classic and modern. In addition, the well-established bestseller will reappear in new colors and fabrics.
Our catalog expands the selection of fabrics featuring classic monochrome colors of beige, grey, and black, as well as rich and varied tones such as dark green, teal, and terracotta.
Below are the latest color and material combinations.
Groovy and contemporary silhouette
Playful and exhilarating, this season's groovy, curvaceous Art Deco silhouettes from the '70s are rendered in soft, sculptural forms. Made from soft, textured fabrics such as velvet, bouclé and faux shearling upholstery, these pieces bring a sense of calm to your space.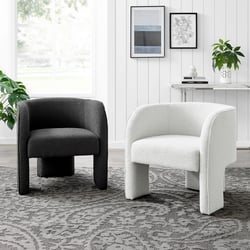 1970s/80s maximalist influences are evident in the barrel back profile, rounded curves and bouclé upholstery. cThe hair style fits perfectly into modern contemporary settings. Give your interior a touch of luxury and uniqueness.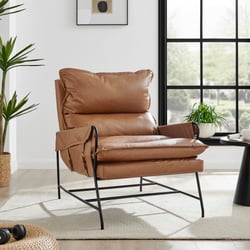 Thierry faux leather accent chair
Inspired by Scandinavian style and sensibility, the Thierry chair boasts beautiful angular lines with a wingtip padded back and cider-tone seat cushions. Additionally, dynamic colors of red and brown to varying degrees are used to accentuate the design and bring warmth and excitement to the space.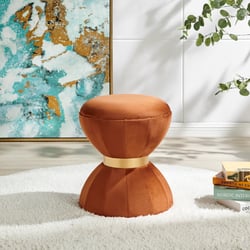 Chenerine Velvet Fabric Ottoman
of art deco Classic styling has been trending for the past few years.Inspired by its bold design and symmetrical shape, the latest ottoman Rich terracotta colors and pleated velvet fabric adorn the shapely silhouette.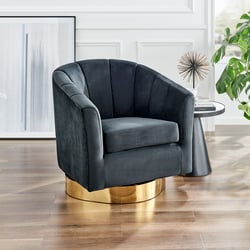 Natasha Velvet Swivel Arm Chair
In the accent chair category, the swivel armchair is an elegant expression of the Art Nouveau style. It features a plush velvet cover and a channel-tufted backrest supported by a gold-painted steel base.
Solid Trembesi Woods
A solid part of our lives Trembesi The wood is crafted by Indonesian artisans using accent tables and embellishments to create distinctive contours for an exquisite look.The side tables are expertly designed and carved to accentuate the natural duo tones I create works of art in a unique form.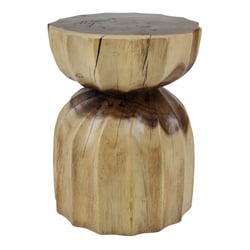 Aida Trembesi Side/End Table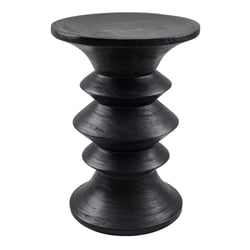 Ziva Trembesi Side/End Table
FSC certified product
Various styles in the living and dining segment include FSC certification. Long-running styles are best-selling Charlotte KD Dining Chairs and Steward Swivel Accent Chairs. For the full list, Download this form.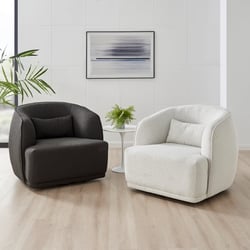 Steward Fabric Swivel Accent Chair
A special promotion of 25% off the new collection runs from July 1st to July 31st. Please contact sales@newpacificdirect.com for more information.
In the meantime, check out the full catalog of our latest collection!