They say every room needs a touch of black. Do you agree? Whether it's actually black or darker tones, I like a little bit of contrast! I love both of these room mood boards. We hope to return to the room decor as soon as the renovation is complete.
Enjoy these room boards (the sources for each are included for convenience!)
Source for the above:
woven pouf ottoman /// Tick ​​striped curtains (color option) /// woven roman shade /// blue and white block print pillow /// artificial orchid potted /// blue and white ceramic lamp /// area rug /// black spindle bed /// wooden nightstand with 3 drawers /// Vintage style bird art in frame /// blue and white striped chair (same as mine, but blue!) /// candle style chandelier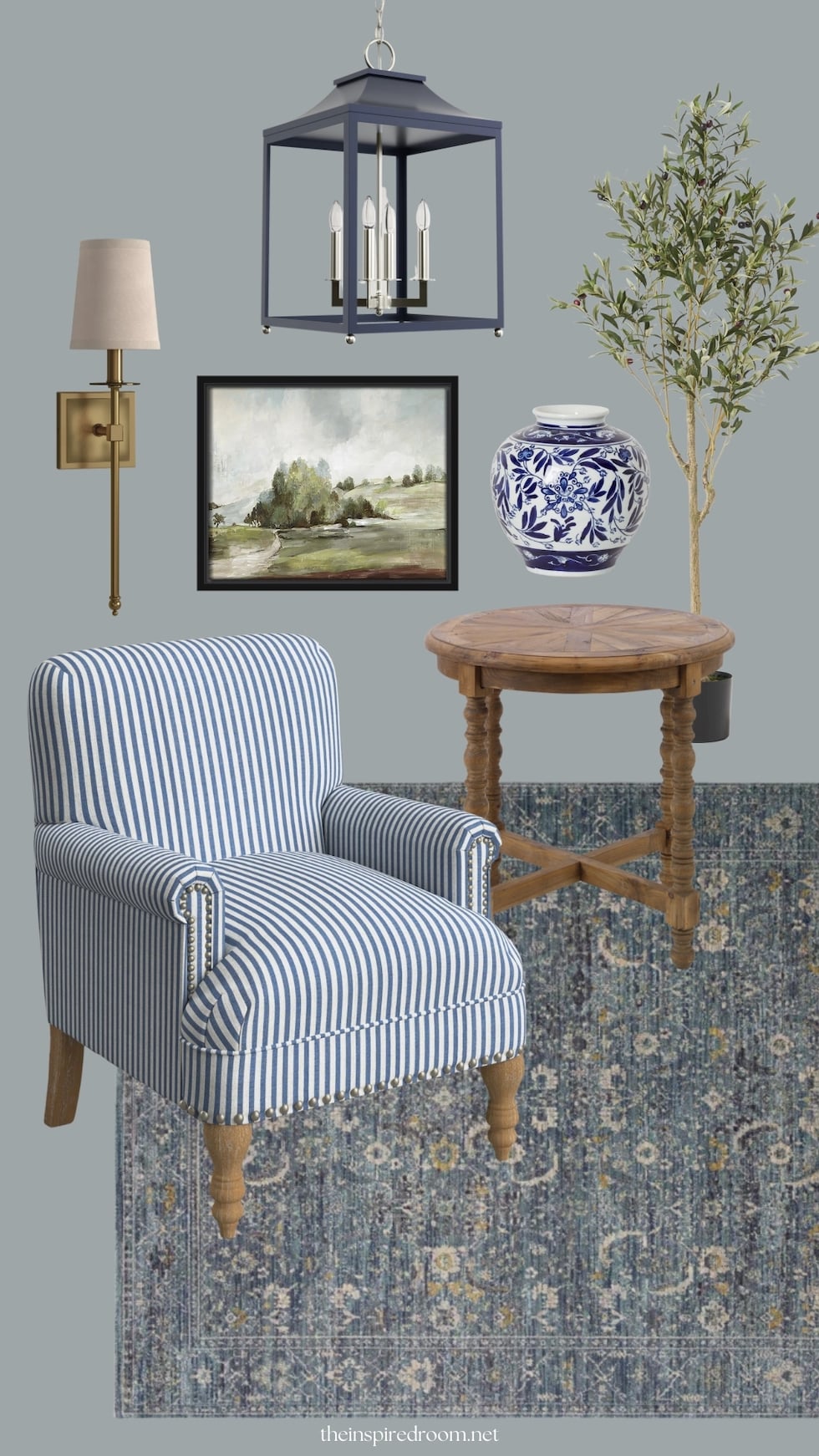 Source for the above:
fake olive tree /// blue and white vase /// striped upholstered armchair /// framed landscape art /// navy lantern (color option) /// spindle accent side table /// brass wall light with shade /// blue area rug (I have this even more beautifully!)
---
All of these moodboard items Wayfarers Way Day Sale (Just extended to tonight, April 28th with up to 80% off and free shipping). Below are some of my favorite decorations for sale (click each photo for more information)..
---